High quality WATER bottling line NEP-4000BPH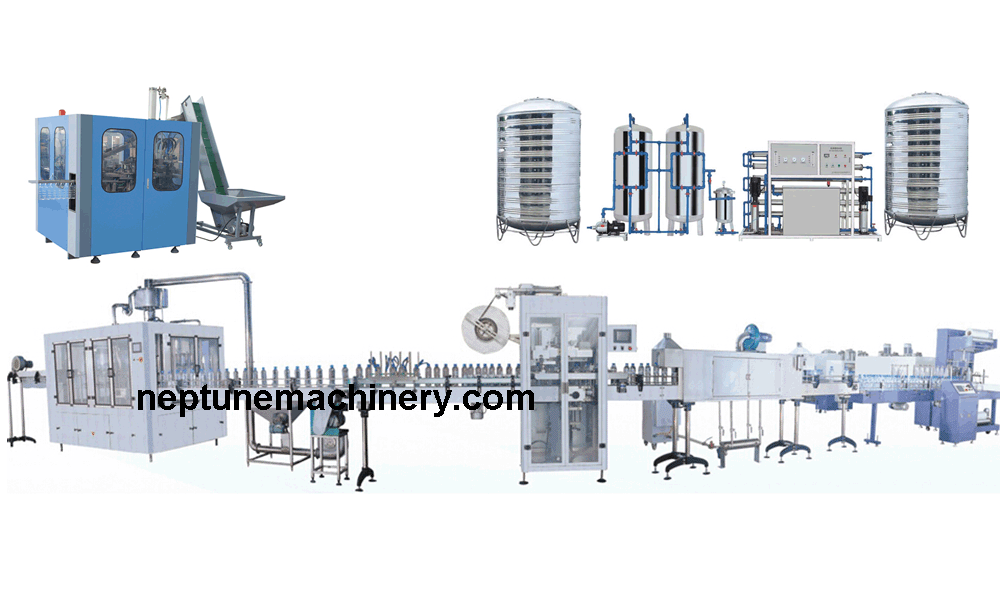 4000BPH Automatic Water Bottling Line
Capacity Scale of Bottle: 250—2000ml;
Capacity of Production: 3000-4000Bottles/Hour
Drink Kind: Mineral Water, Pure Water, Fruit Juice, Wine and other no-gas liquid.
First Principle
WATER bottling line NEP-4000BPH aim:
An economy safe bottle water. Beauty bottled water.
Whole line can through change shape mold to produce different size and different volume bottled water. Default come with 1 set bottle all shape mold. Extra mold need specially order.
Save production room
NEP-4000BPH bottling line design is reduce middle production process and shorter middle step. It can fast got final wrap package well bottled water at an 10meter width and 20meter long factory.
Save labor
It is fully automatic and whole line just need 6 workers. 1 worker putting materials, 1 workers carry final wrap package bottled water and 2 workers just looking after line on the side.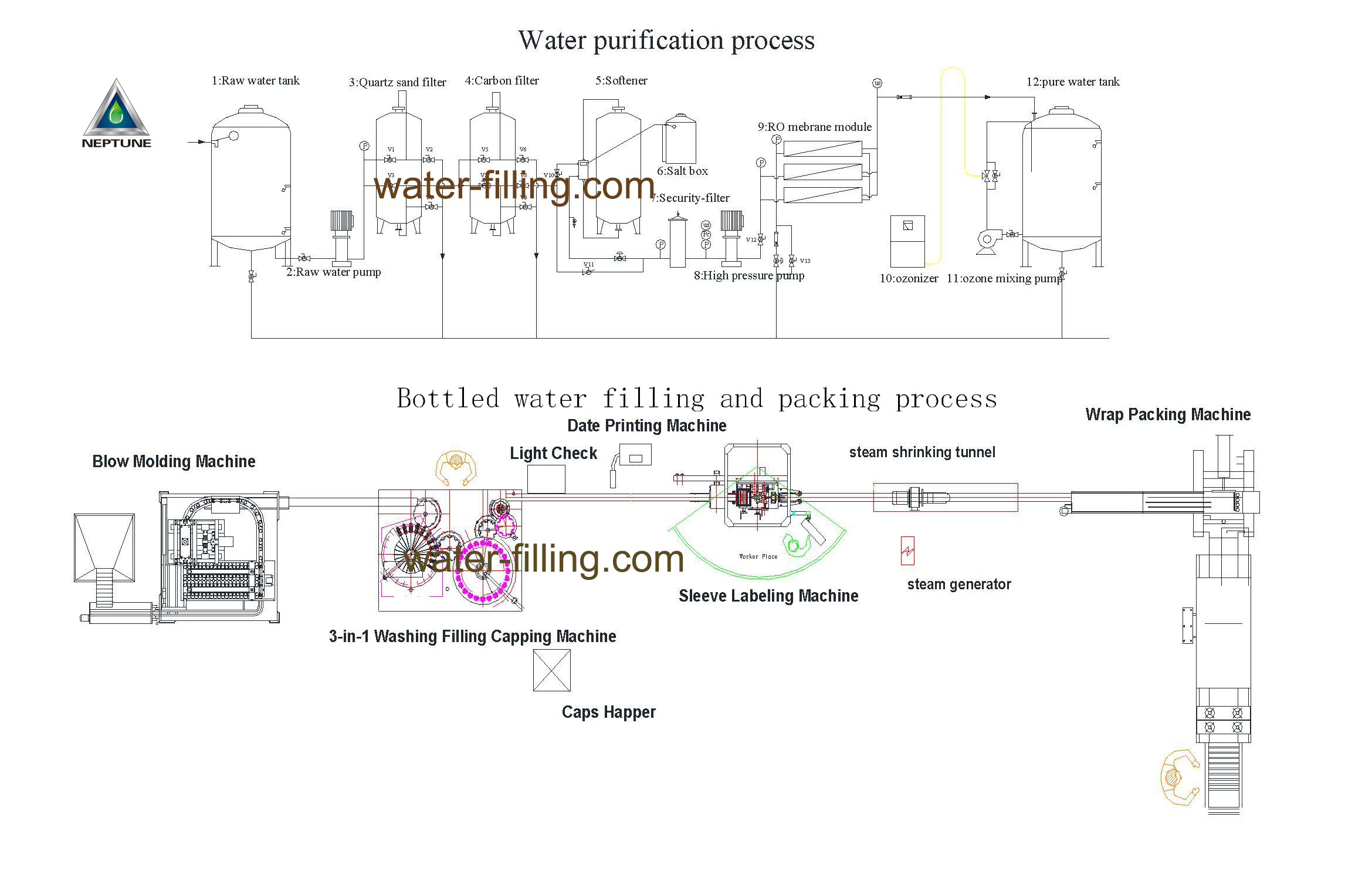 Automatic WATER bottling line NEP-4000BPH working Process
It included mainly 6 part machine. Firstly, the bottle blow molding machine, It is use to heating preform and blowing preform into idea shape plastic bottle according the bottle mold. Secondly, the water purification machine, it is use removed all suspended, substance , bacteria and virus. Produce bottled water standard pure water. Third, the washing filling capping machine, it the key machine use to washing plastic bottle, filled water into the bottle and capping the bottled water. Fourth, the labeling machine, it is use to labeling the bottled water. Fifth, the date printing machine, it is use printing produce date on bottled water. Sixth, the wrap packing machine, it is use to wrap 6/12/24 psc bottled water in one bag, then heating the film to got it tight the package.
High quality machine is like an Art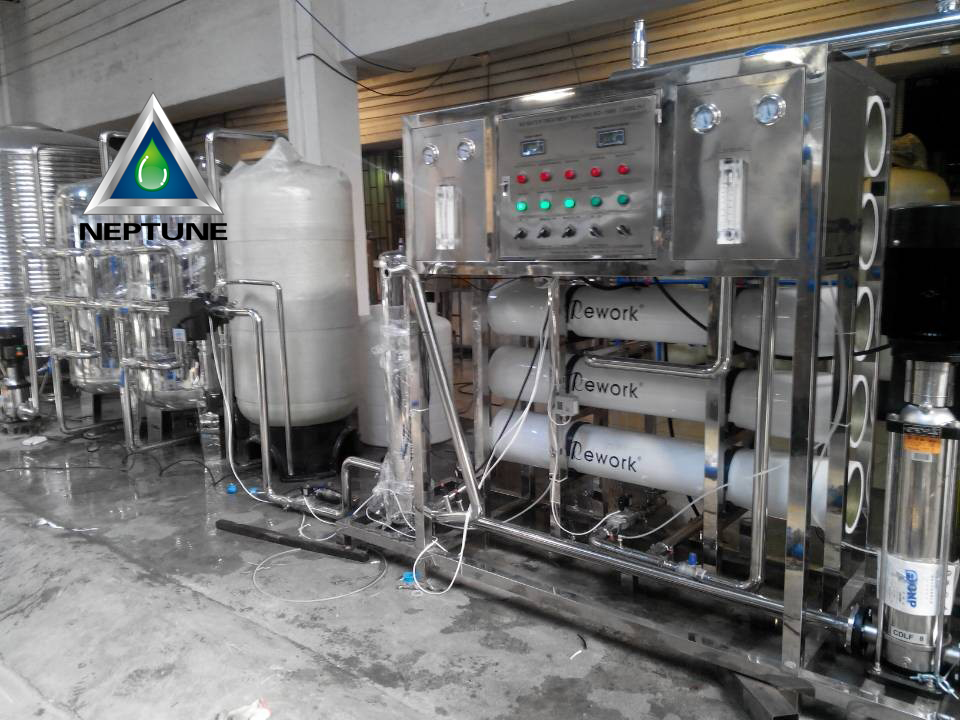 NEPTUNE MACHINERY develop and through profit step. We do machine like do an ark. Simple but smart design, Good quality like industrial art. Every year keep update and make sure high precision machinery. So that our machine life is very long.
Large number of success water bottling project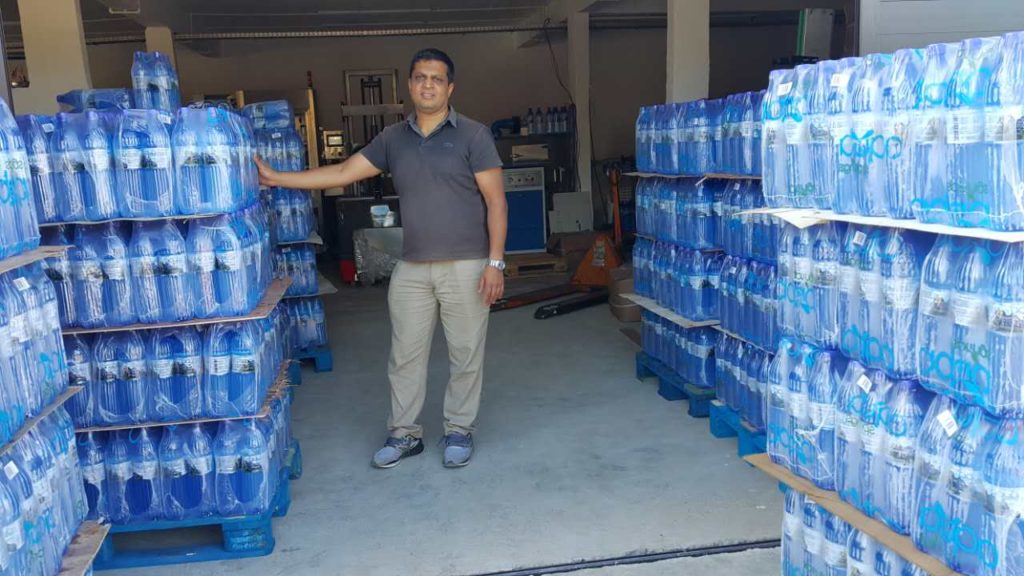 Sri Lanka President join the opening ceremony of our customer water bottling line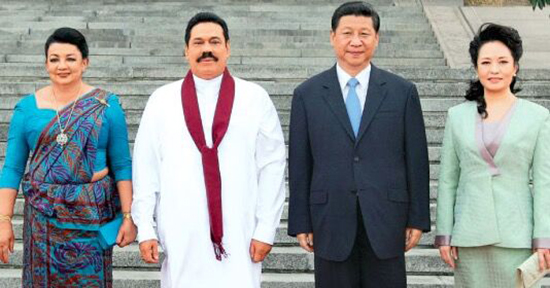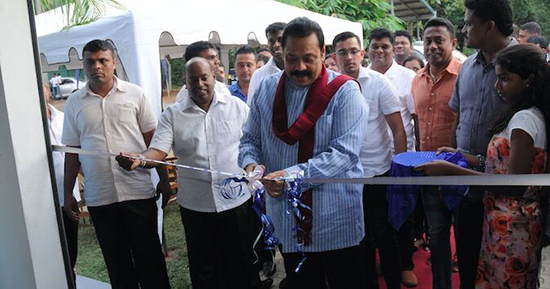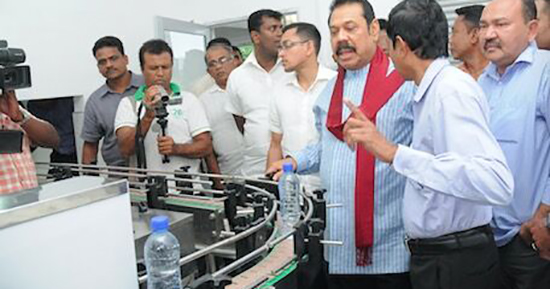 Neptune Machinery believes that only our customers achieve sustainably economic success and then we can develop and grow together. Our corporate philosophy and decision-making strictly follow this principle. We listen carefully to our customers and study their ideas, and then offer high quality, customized and feasible products. Of course, it is far from enough. Here in angel, we regard every customer as our partners, and provide service, support and advice for factory planning, installation, training, operation and product marketing from an integrated perspective, no matter if they buy individual components or complete production lines. All the machines and equipments we sold have gone through goverment inspection before shipment, and come with regular spare parts and tools, and plus our excellent after-sales service, which in the long run, can avoid many expensive downtimes for our customers.
---