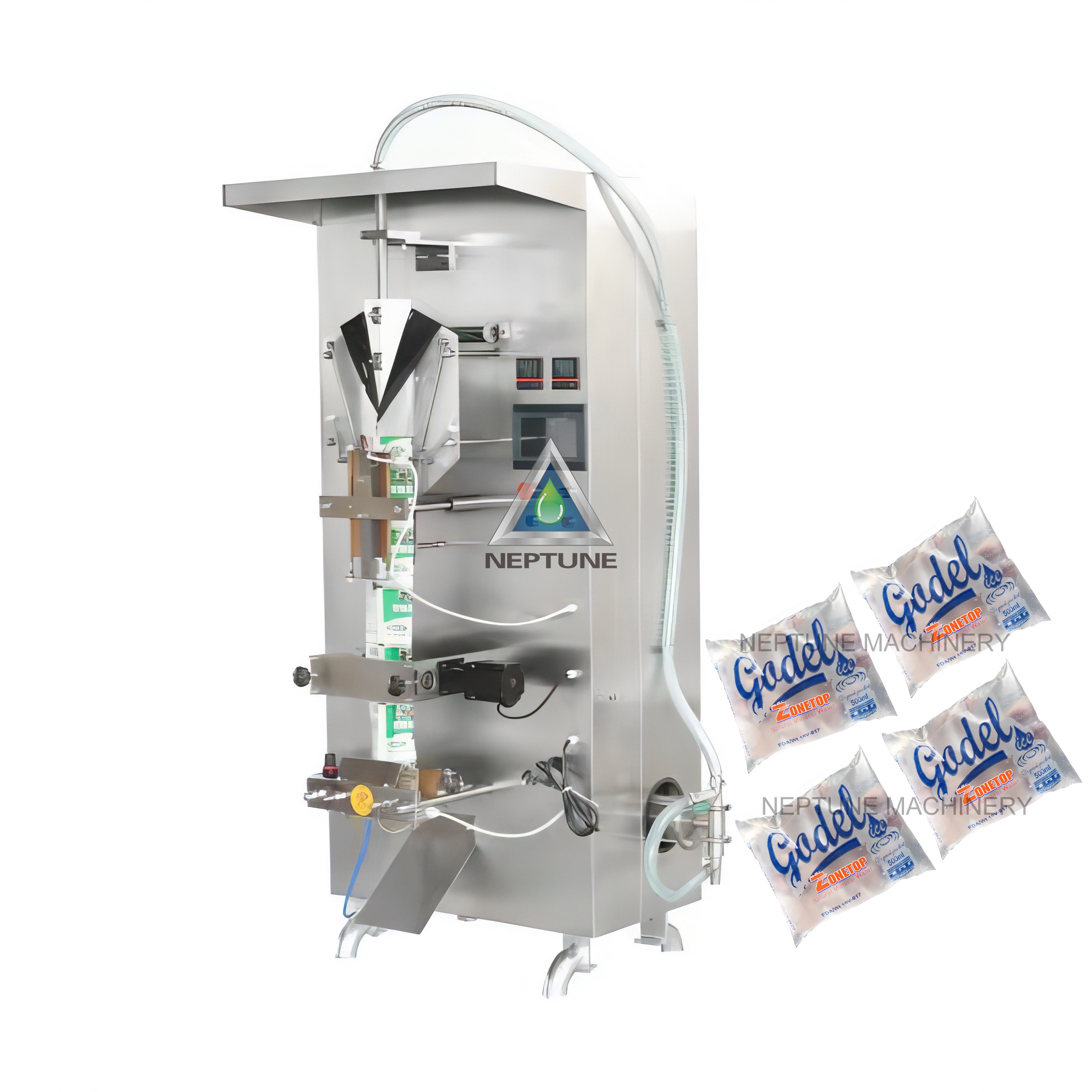 Sachet water filling machine is widely used for package various liquid, such such as pure water,city water, mineral water,spring water, milk, soybean milk, fruit juice, beverage, ice drink, soy sauce, vinegar and wine, etc.
The sachet filling machine makes use of a single layer of PE film as packaging materials. Its forming sachet and sealing sachet at the same time while filling pure water into the sachet.
The pouch water filling machine is easy to operate and run smoothly with good performance and low failure rate.
Technical Parameters of sachet water filling machine
| | |
| --- | --- |
| Capacity of Production | 1500~2200 Bag per hour |
| Packing Volume | 100~600ml ( More big need specilly order) |
| Filling precision | ±1% |
| Bag PE Film width | 240mm or 320mm |
| Power | 3.4 KW |
| Power supply | 110v/220v/380v |
| Weight | 360kg |
| Dimension(L×W×H) | 750*700*1700mm |
Different Type Sachet Water Machine For Choice
AS1000 NORMAL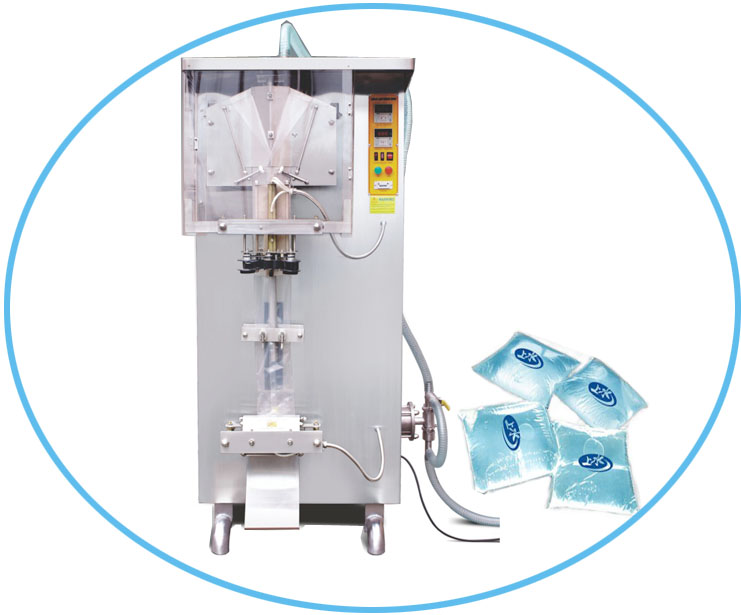 $1350
It is most popular selling best sachet water filling machine. Good use for transparent and easy design sachet water.
AS2000 PHOTOCELL MONITORY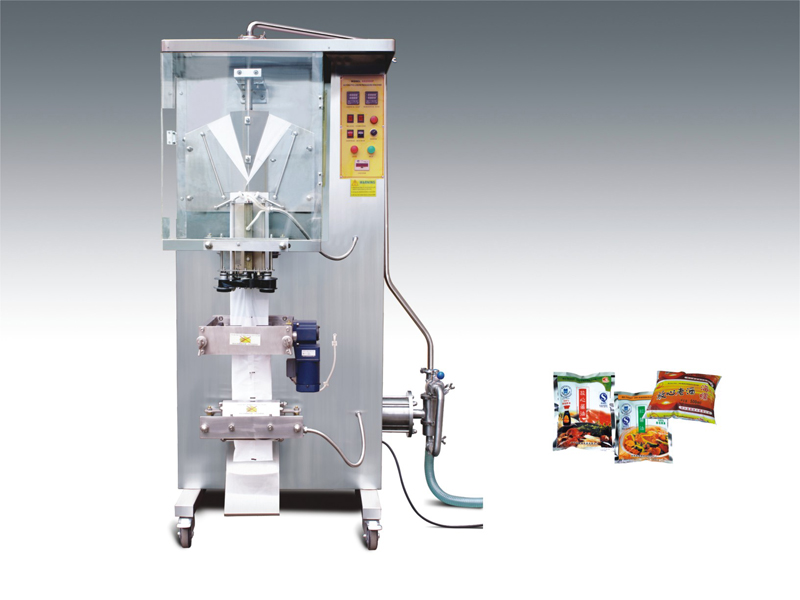 $1900
It have the photocell monitoring so that cutting the sachet water at the color code to make sure every sachet water design not been hurt and keep perfect appearance design
1 LITER SACHET WATER MACHINE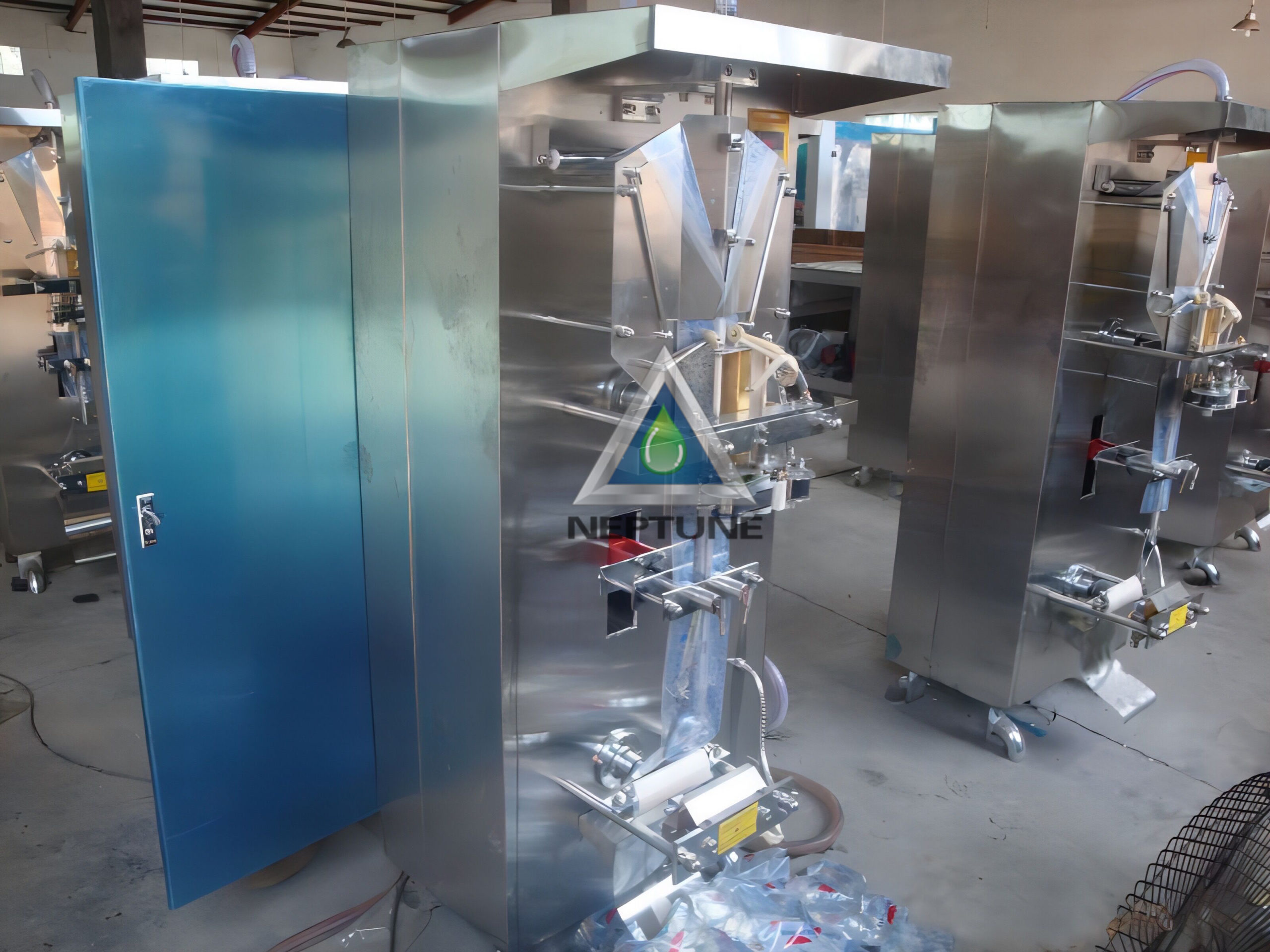 $2700
Sachet water filling machine can produce sachet water with width 170cm and 200cm long of a 1 liter pouch water. Its machine size and pump is more big.
Start Your Own Sachet Pure Water Business
Funcation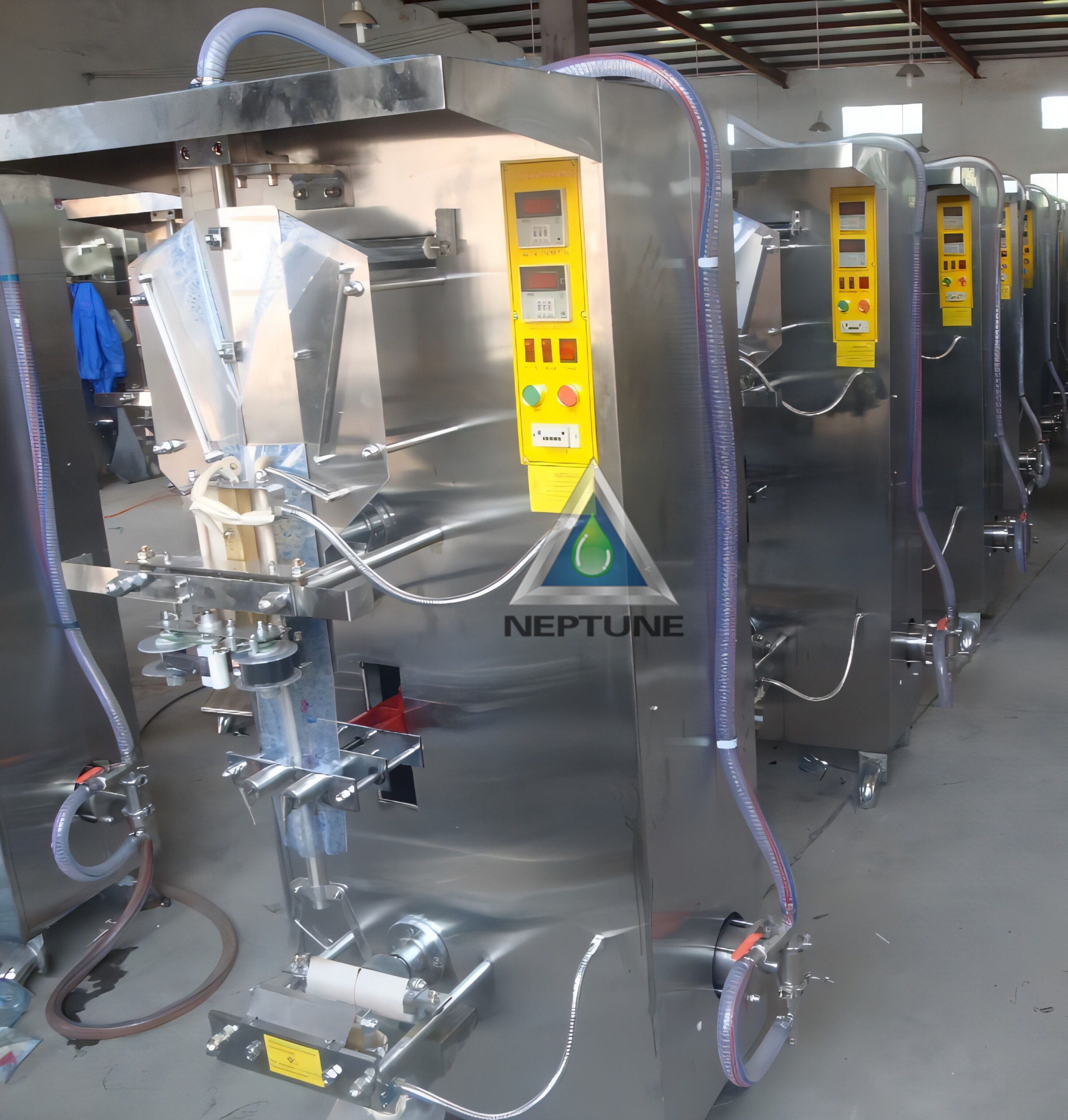 1. Bag (sachet )-forming
2. UV sterilization
3. Thermal vertical sealing
4. Date lamination
5. Linear bag traction
6. quantitative filling
7. Thermal transverse sealing
8. Bag-cutting
9. Automatic counting
Easy water business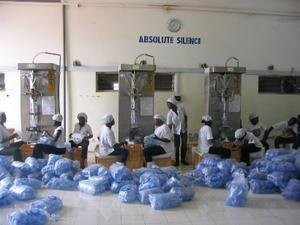 Sachet pure water filling machine is the most easy water business machine. It only need one machine. Do not like bottled water which need a lot machine machine. It can forming the film into bag and filled water in to the bag at the same time . Once finished then can got an final bag water product.
Simple start water business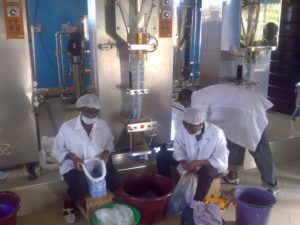 Pure water machine is the most simple and easy way to start sachet pure water business. Everything can printing well at the film, when forming bag water, everything like company information and water information is well show outside of the bag water.
Why it still have chance to start sachet water business?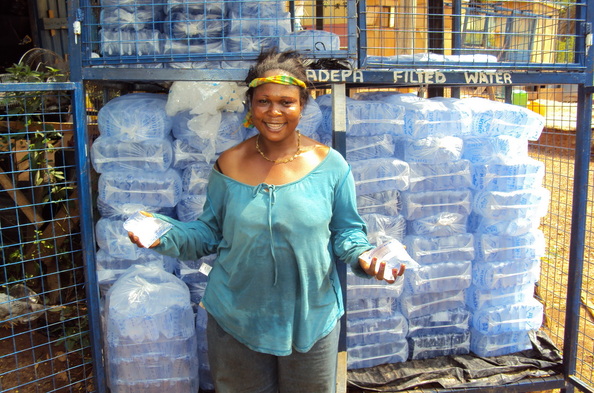 Because of big water company only aim big city and big Country. It is have a lot chance and room in some area which lack safe drinking water. And produce pure bag water is the most safe water in the world. Because of the bag water cost is very low, so that most people can easily paid it and will buy. And good quality sachet water can save a lot life and keep people health. Only an small invest in the bag filling machine and water purification machine, but finally will got about $84000 profit per year.
How profit from sachet water business?
Per sachet can profit 2cent
Pet sachet water machine production 2 millions per year
Total profit year= $0.02*2million=$40 k
The source of consumables, say PE film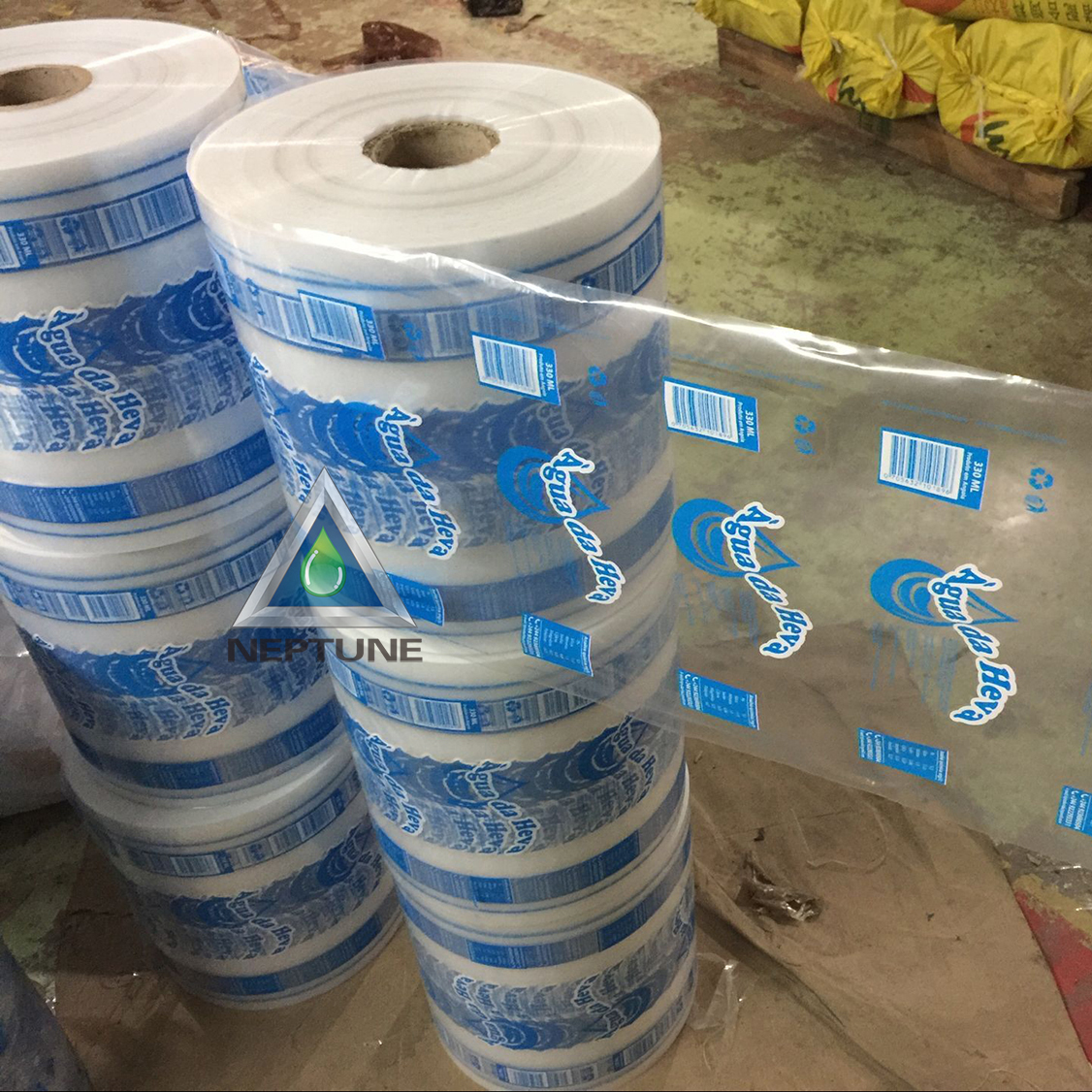 To save shipping freight, we would recommend our customers to find the PE film locally, but we also offer PE film including printing at a competitive price, and if you are into the most popular sachet / pouch pure/mineral water business, we can also offer you a total solution including the water treatment, sachet / pouch filling machines, packaging plastic material and even factory design. Pls consult our sales engineer for more info.
Video of how we from 0 manufacturing sachet water filling machine
NEPTUNE MACHINERY will testing the sachet filling machine for 30 mins to 2 hours in our factory before shipping. If have any question or mistake, we will fast solve it in our factory easy. Do not let it happen in customer factory which give customer trouble.
Sachet water filling machine will use Plywood package before shipment. Plywood do not need fumigation so that made it easy for import process because a lot Country have policy to prevent invasive insects.
How Can NEPTUNE MACHINERY Help?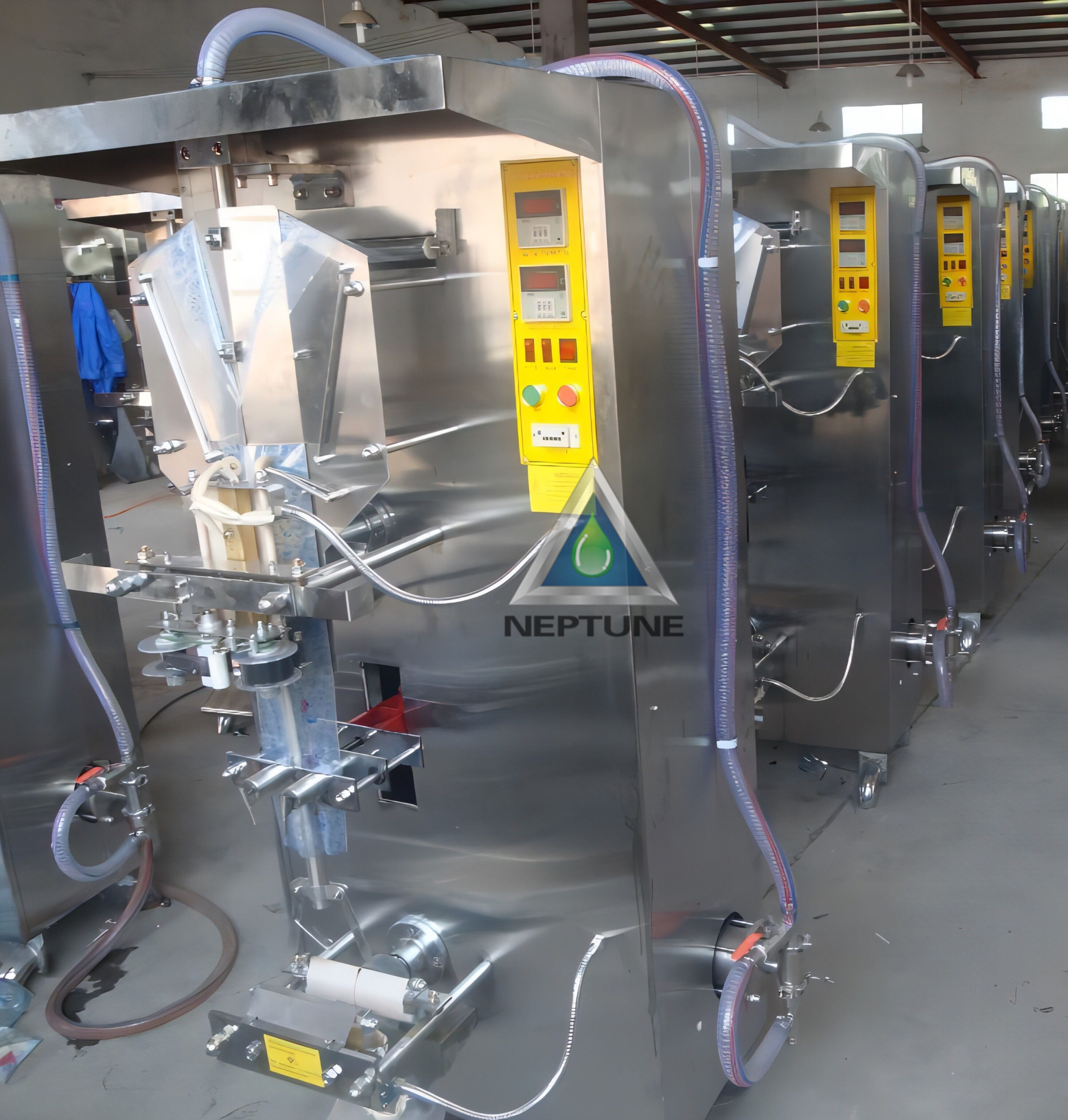 We specializes manufacturer water purification equipment such as water filtration systems to produce pure water for your sachet plant. We also offer sachet filling machine and water bagging machine that are currently used worldwide.
We will assist you with establishing your bagged water purification and packaging plant from the conception of the idea to when you are ready to open your plant. Please call or email us to find out more on this profitable business.
Know more about pure water business
Related Machine
FAQ
What is the machine name that produce sachet water?
It is named sachet water filling machine. Someone short called it sachet water machine. Also it is named like pouch filling machine and bag water filling machine.
How do i start sachet water business?
First, you need an borehole as water resource. Second, you need an industrial water purifier for filter the borehole water into pure water. Third, you need buy a sachet water filling machine. Fourth, you need buy pe film as bag forming materials. Then you can start produce the pure sachet water.
How long is the delivery time for sachet water machine?
It is 14days. If specially voltage then need delay 10days.
What is the voltage for the sachet filing machine?
Default voltage 380v/3phase/50hz. If need special voltage just tell us advanced and wrote in the proforma invoice.
What is the warrantly for the bag water package machine?
Warranty 1year without human being damage. All life aftersale.
How is the sachet water machine shipment?
The sachet water machine weight 360kg and take 1.5cube. It is very expensive to shipping by air. Most air shipping refuse it because too heavy. If air shipping will cost thousand dollar. If shipment by sea just cost $100-$800 depend on different consignee seaport.
Neptune machinery will respossible all China freight and export process. We also can booked the shipment for you. But the shipment cost is buyer paid it lonely and shipment price is change every week by the ship.
Can neptune offer installation?
Yes, we support. But the sachet water machine gross profit very low and its total price is very low. So that engineer traveling, ticket, subsidy cost need buyer paid.
Did sachet water business still profit in Africa?
Yes. it is.
1. Africa do not have big water resource. Most place is difficult to have a big city water system. People need drinking different kind of water. And africa weather is hot and people will still have the drinking water demand
2. Bottled water price is high than sachet water. A lot people can not bear it.
3. Most sachet water company use borehole water as resource. So that their production is limit by borehole.
How much does it to start a sachet water company?
Sachet filling machine cost about $1350, Industriall water purifier machine cost $650 to $3480 depend on capacity of production.
Sachet film 500kg cost about $ 1500. Shipping by sea cost $ 500.
Clear import process $ 300.
Total cost $4300 all-inclusive to start producing 200k piece 500ml sachet water(500kg sachet film can producing 200k).
Then you can selling 200 thousand piece 500ml sachet water to market to got money back to buy new sachet film for continued manufacturing.
What size of the sachet water can forming and producing?
It can forming and producing sachet water range from 100ml to 600ml. If need other volume like 700ml 800ml 1000ml, then need speically discuss with us. If need big than 1liter type. Then it is another type sachet water machine which a little expensive.
Sachet Water Filling Machine For Sale $ 1350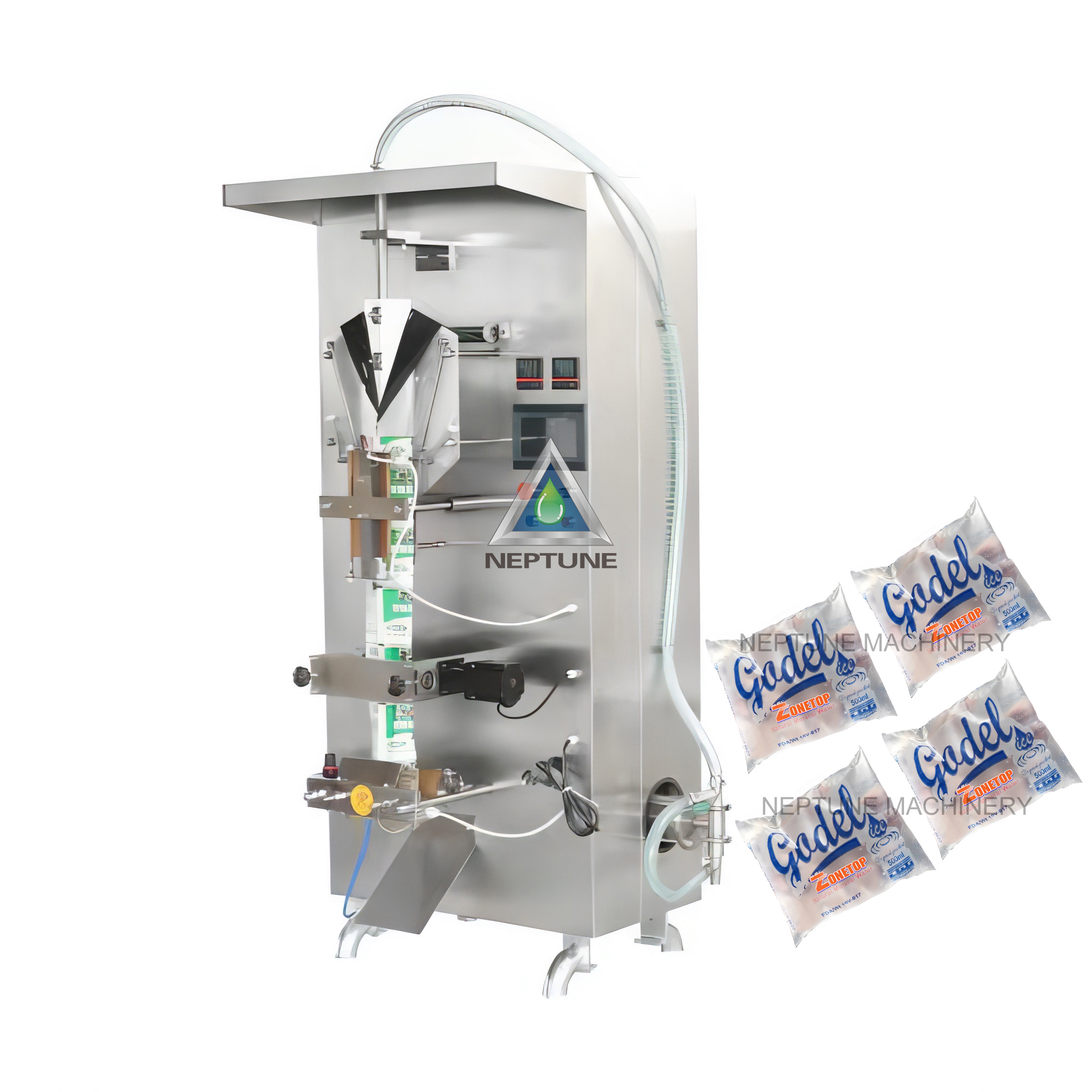 Factory directly selling FOB price $1350. Sachet water filling machine is use to filling pure water into 200ml-500ml bag film and sealing machine.
Product SKU: AS1000
Product Brand: NEPTUNE
Product Currency: USD
Product Price: 1350
Price Valid Until: 2023-11-30
Product In-Stock: InStock