Bottled Mineral Water Plant NEP-2000BPH
Bestselling purified water and mineral water plant for bottling small bottle range from 200ml to 2000ml bottled water.
It popular used to bottled 330ml 500ml 555ml 600ml 1000ml 1.5liter and 2liter bottled water.

Drink Kind: Mineral Water, Pure Water, Fruit Juice, Wine and other no-gas liquid.
Parameter of mineral water plant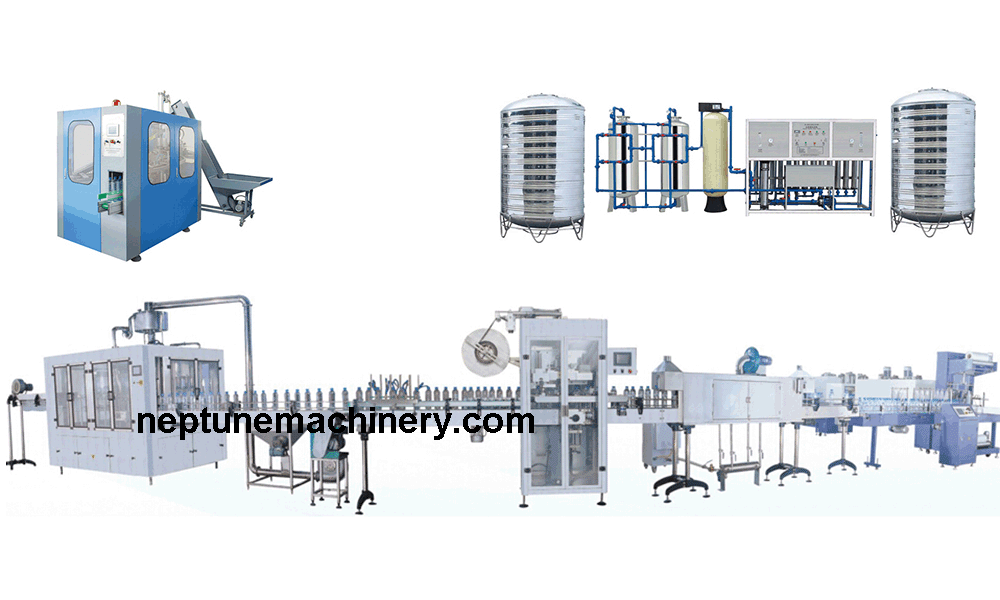 | | |
| --- | --- |
| Shipment Container | 2 PSC 40HQ Container |
| Production Room | 200 square meter |
| Capacity of production | 2000 Bottles/Hour |
Bottled Mineral Water Plant NEP-2000BPH Equipment List
2000BPH AUTOMATIC BLOW MOLDING MACHINE
RO-1000I(2000L/H) RO WATER TREARMENT MACHINE
4000BPH PET BOTTLE WASHING-FILLING-CAPPING MACHINE
AUTOMATIC SLEEVE LABELING MACHINE
VIDEOJET 1220 INK JET PRINTER
AUTOMATIC THERMO SHRINKAGE PACKAGE MACHINE
It included mainly 6 part machine. Firstly, the bottle blow molding machine, It is use to heating preform and blowing preform into idea shape plastic bottle according the bottle mold. Secondly, the water purification machine, it is use removed all suspended, substance , bacteria and virus. Produce bottled water standard pure water. Third, the washing filling capping machine, it the key machine use to washing plastic bottle, filled water into the bottle and capping the bottled water. Fourth, the labeling machine, it is use to labeling the bottled water. Fifth, the date printing machine, it is use printing produce date on bottled water. Sixth, the wrap packing machine, it is use to wrap 6/12/24 psc bottled water in one bag, then heating the film to got it tight the package.
Bottling Process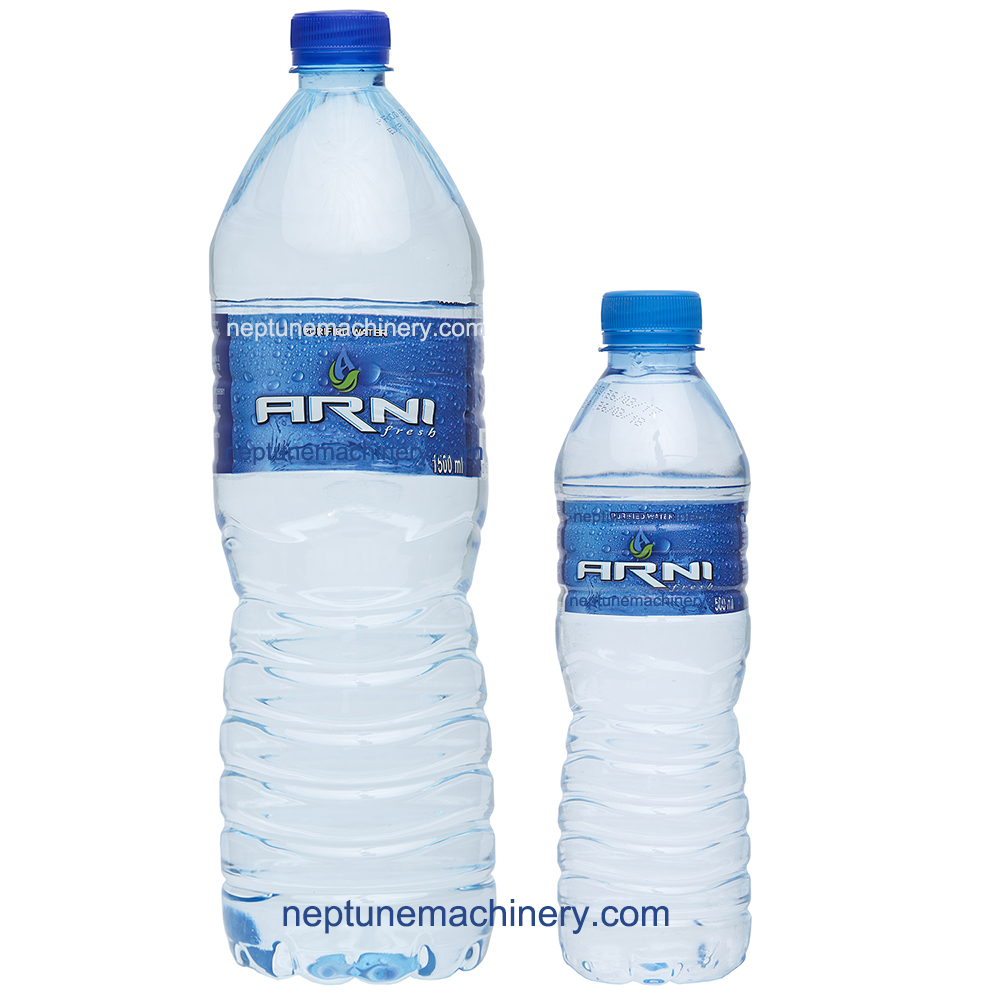 2000BPH Auto Water Bottling Plant is love by most of our customer. It has advantages, such as high automation level, compact structure, beautiful appearance, convenient and simple operation, safe and reliable and adjustable continuous production capacity and others. It is mainly suitable for bottling of round or square polyester bottles. According to the demands of different specifications of users, it is only changed a little in design to meet the user's demands.
Factory Layout of auto water bottle filling line
Preform automatic loading by the preform unscrambler, after heating it will blowing into plastic bottle by the blow molding machine,and send out to the air conveyor system of the 3-in-1 filling machine which collect washing bottle,filling pure water into bottle and capping the bottle, the product is driven by transmission motor. Sleeve labeling machine will automatic put the PVC label in the right place of the bottle water and shrinking by the shrink tunnel, Wrap shrink packing machine will finished the last step which use PE film to packaging 6/12/24 bottles water into one packaging and will convenient for customer to carry.
Professional bottle design for bottled water
1.Most of world top brand's water bottle drawing for choice.
2.Professional bottle design for customer. 100% Accuracy. Avoid structure mistake. Make sure final bottle beauty. Save the error mold cost.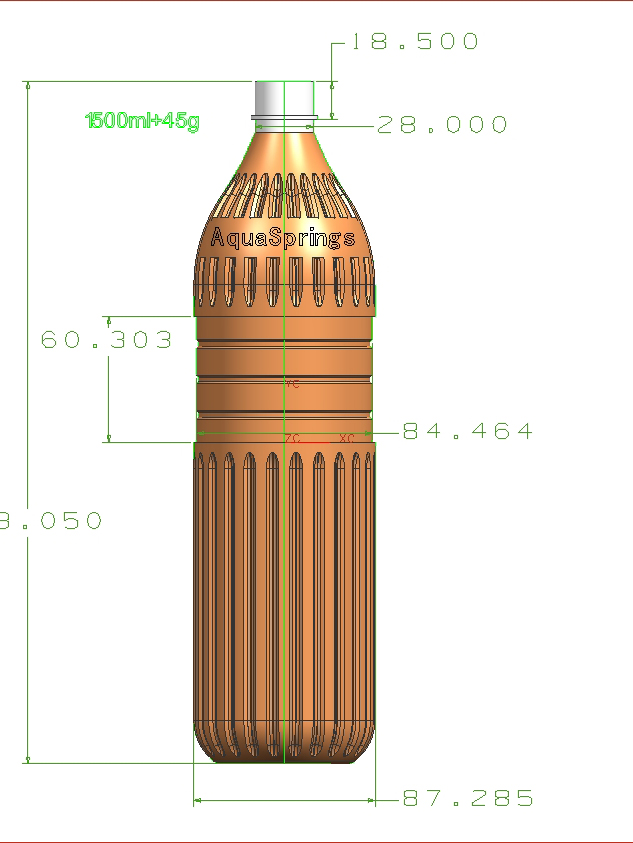 Bottled water label design
Professional bottled mineral water label designer, copy really local mountain picture and modify into idea label design of bottled water. Once it put on bottled water, popular love by local people.
Good quality bottle water filling and packing machine.
Offer China engineer oversea install even in Iraq.
2. Aboard installation branch over 10years experienced.