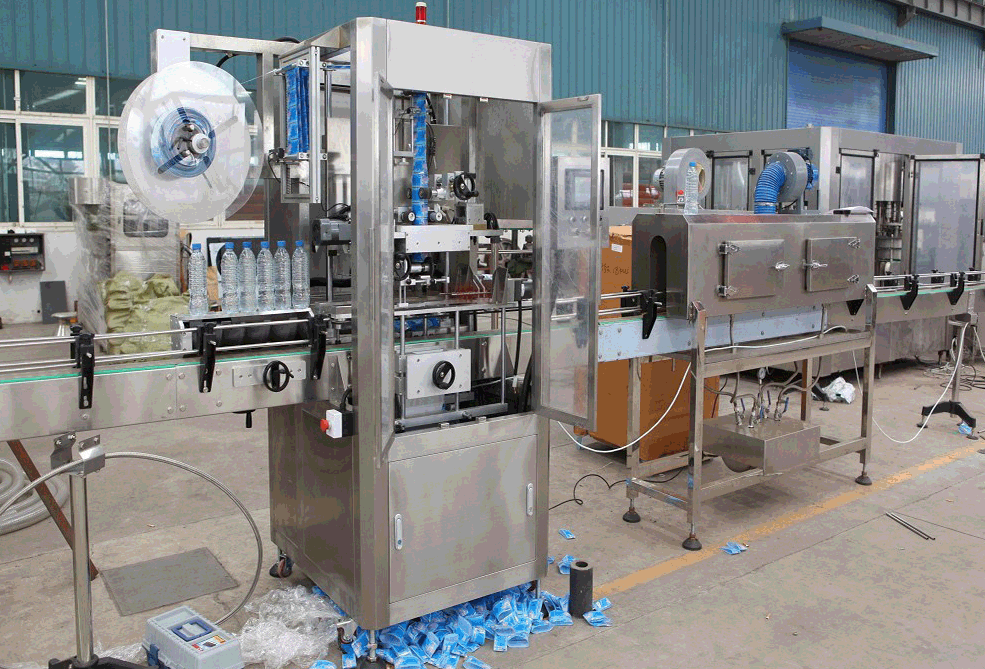 Automatic Sleeve Labeling Machine
Sleeve labeling machine scan system will read every pass bottle and instant sleeve one PVC label on the bottle, Then after later small brusher will position the label automatic,With label bottles go through the high temperature shrinking tunnel, hot gas will let the PVC labels shrink tightly on the bottle.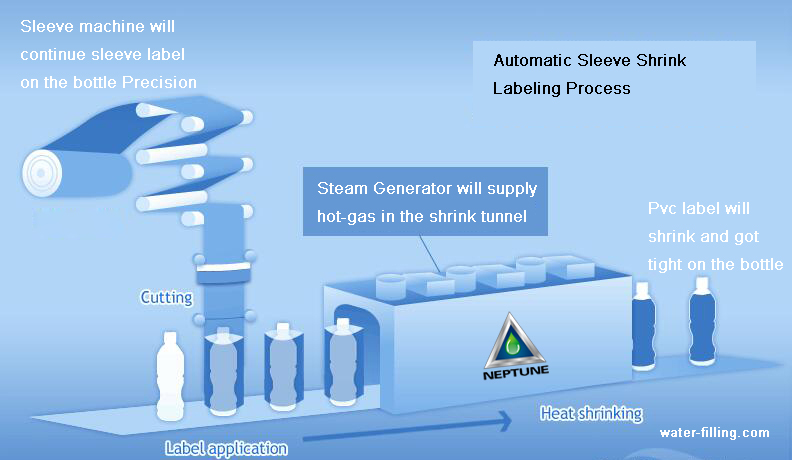 Parameter
Input Power 3.0KW
Input Voltage 380V/50Hz
Production Efficiency 9000bph
Main machine dimension 2200L×1100Wx2000H
Applicable diameter of bottle body 28mm~125mm
Applicable length of label 30mm~250mm
Applicable thickness of label 0.03mm~0.13mm
Video of the automatic sleeve label shrinking labeling machine.
Introduce
1.Shrinkage film volume label rack, match with adjustable device, convenient to adjust according to differ volume label 5″~10″paper tube.
2.Simply installation, Easy for both square and round bottle.
3.Rotary mechanism is easy to adjust.
4.Unique pressing sleeve labeling method, convenient and reasonable.
5.Auto controlling feeding system, level-off shrinkage film materials and regulate/adjust strain simultaneity.
6.Unique design knife plate, within specification cope, can avoid changing knife base, knife changing is quick and conveniently.
7.Middle guide-pole clip system can make it easy to change shape mold.
8.Label location system, can promote and demote in-phase adjust location according to specific bottle type requirement.
9.High-sensitivity photoelectric, label cutting precision is highly.
10.Stainless steel electric equipment controlling case.
11.Use advanced man-computer Interface auto controlling technology. All key electric component use international famous industrial brand.