Sachet water is popular selling in Africa. It is an nice small business. Invest small and profit big. Easy start and continued running. A lot entrepreneur want start the sachet water business.
This article is descripte how to make sachet water.
1. Well drilling a borehole water as resource water
A lot place of Africa is lack of water. It is difficult to find river or lake. Or those water is very salt or dirty. So that a lot place is consider about drilling water borehole. It is a popular solution for find a good resource water.
What is more, own yourself resource water will help you save the water resource cost. And continued manufacturing sachet water depend on the borehole flow.
An auger drill can dig shallow wells in soft soil, whereas more difficult soil conditions might require an air core drill to dig deeper holes. This article may help you know more about Water borehole drilling. But it is better to find a local drilling company if you want drilling servise.
And borehole water usually is not clean enoug for business sell. So that need an water filter machine to purified it.
2. Purifier the borehole water into purified water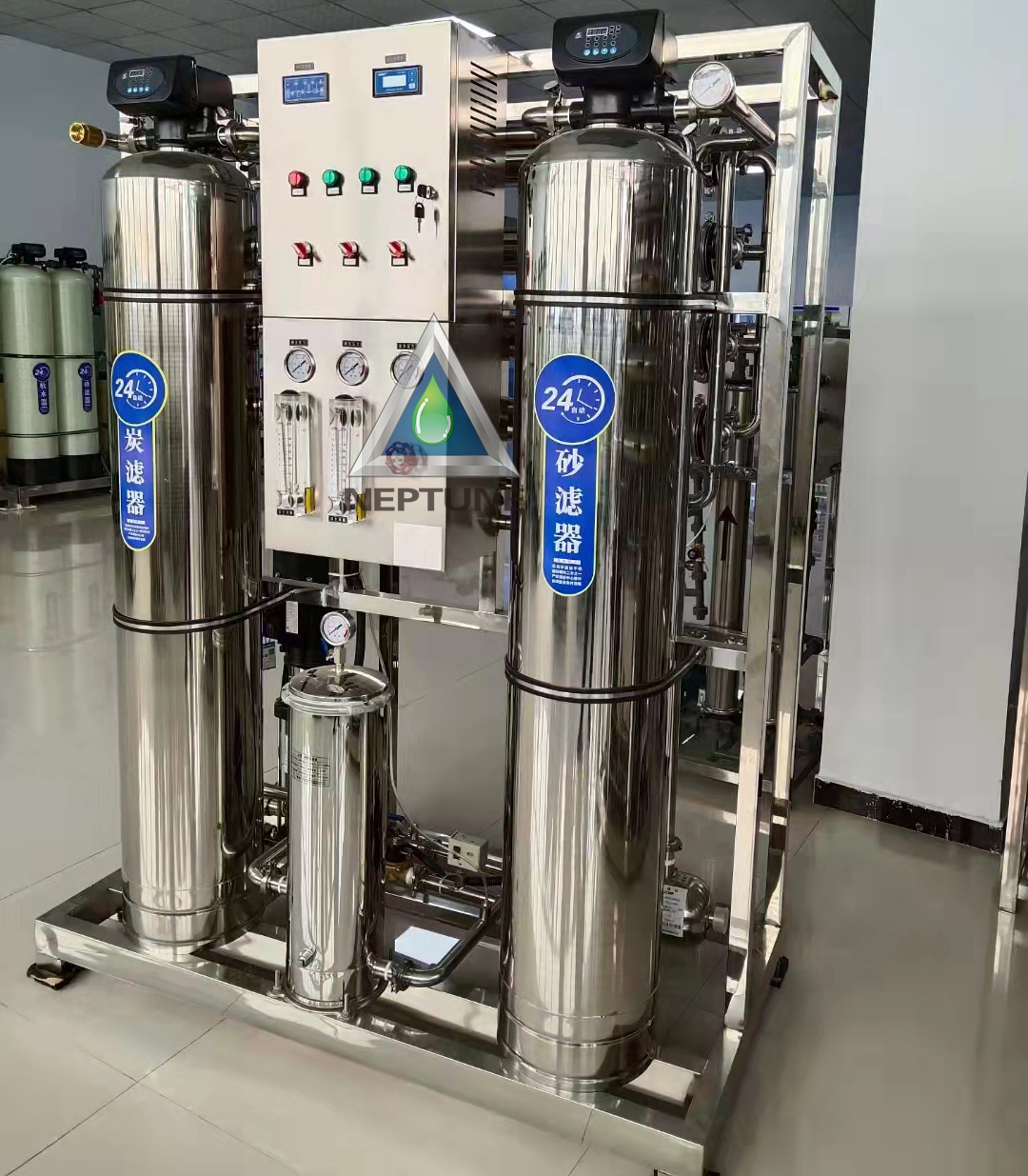 Some borehole water is clean while other is not clean. Anyway, most of them cannot directly use to selling. Sachet water need filler purified water which is supply by industrial water purifier is the RO water purification machine.
So it need an industrial RO water filter machine that removed all contaminants, like solids, bacteria, algae, viruses, fungi, minerals such as iron, manganese and sulphur, and man-made chemical pollutants including fertilisers.
A 1 ton RO water purification for sale price at $ 3480. It can produce 1000 liter purified water per hour. Inclued quartz sand filter, actived carbon filter, pp filter and RO filter. 90% sachet water company use this water purification plant for supply purified water for sachet filling and sealing. Also, its purified water reach bottled water standard and can used for bottle water filling and packing.
After purified borehole water into purified water. It need sachet filling and sealing machine for packaged the purified water into sachet.
3. Sachet filling and sealing the purfied water into pouch
For filling and sealing sachet water. It just need one set sachet water filling machine. It can forming the film into sachet. Then filling purified water into the sachet and sealing the sachet at the same time.
It is very easy machine for friendly use. Also it is fast, its capacity 2000 psc per hour depend on 500ml sachet water. One day 8hours you can got 16000psc 500ml sachet water.
The sachet water filling machine standard type Original Price $ 1,500.00. And now its preferential Price $ 1,100.00 . This specially price valid until 2022-12-31. Change by rate and discount expire time end. Catch the discount right now please contact us.
For sachet filling packaged, you need pe film as the packaged materials.
4. Buy the film as package sachet materials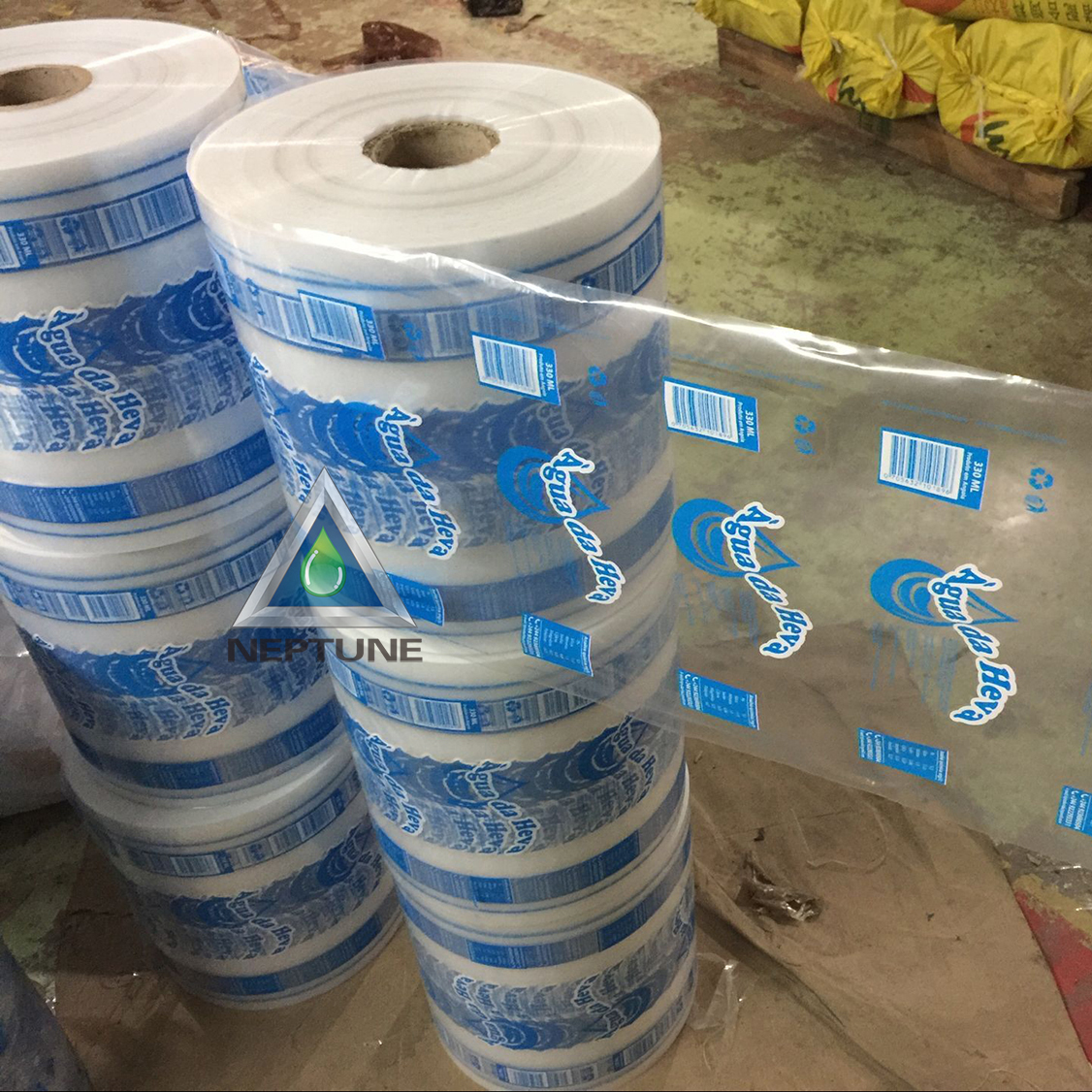 The only materials for sachet water is the pe film. Only have two type. Transparent type which is cheap. Printing company design and information type a little expensive.
It is easy find in every Country locally. Because it is used in a lot industry.
Also neptune machinery comany supply: Transparent film $2.7/kg. With printing film $3.1/kg. Price change by rate and oil. At least order 500kg. Only freight by sea shipping.
Know more about sachet water on wikipedid. Know more about how to selling sachet water.