2000BPH Automatic blow moulding machines
Volume of product:0.1L-2L
Production capacity:1800-2000Bottles Per Hour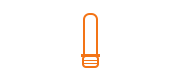 It is hollow hard tube also widely called pet preform
It is pet plastic bottle usually for bottled water,juice, oil and wine.
Heating & blowing preform into idea plastic bottle machine
2000BPH Two cavity blow moulding machines are widely applied in blowing hollow plastic containers of various dimensions. They are characterized by stable quality of products, reasonable design of structure of machines, small size, low energy consumption, easy operation and convenient maintenance.
All spare parts of two cavity automatic blow moulding machines are treated by high and new technologies, precise machining and careful assembly to attain technical requirements of all aspects. Moving parts are connected with boundary lubricating bearings and straight guide rails( guiding blocks are made in Japan).
Japanese made bumper is adopted for preventing mechanical bumping, which ensures low mechanical noise, low failure rate and long service life. Moreover, unique design of air blowing mechanism ensures very high output rate of finished products.
The operation of two cavity automatic blow molding machine are computer controlled, which ensures accurate and reliable operation. Individualized operations and operation monitoring of the machine are realized by human-machine interface.
Layout of automatic blow molding machine
Main technical specifications of the 2cavity automatic blow molding machine
1. Production capacity: 1800-2000 bottles per hour
2. Bottle blowing height: 50-350 mm
3. Max. mould thickness:240mm
4. Machine capacity:25KW
5. Power: 6-14 KW
6. Power source: 380V 3-phase /220 V 3-phase 50/60Hz
7. Working pressure: 0.7-0.9Mpa
8. Blowing pressure: 1.6-4.0Mpa
9. Overall dimension: 1908mm(L) × 1280mm(W) × 1800mm(H)
Professional bottle design for choice
Offer 50psc professional bottle design for choice, make modify to avoid copy. Made it easy for start bottled water business. Every professional bottle design original worth very high. Because it need really produce out and really use. Some paper design only good look but design have defect like standing no stable, easy fall down and else. Choice from professional design can avoid this problem.
Neptune machinery also offer scanning really bottle service, customer can send really bottle sample to us. And we will 3D scanning machine read it and will got bottle design.
BM-A2 PET bottle blow molding machines Structure and principles
Automatic blow moulding machines are made up of nine units including automatic feeding, automatic pre-form arranging, automatic entry of pre-forms, pre-form loading, infrared heating, air blowing, stretching, mould locking and automatic discharge of bottles.
Automatic feeding unit
Automatic feeding unit is made up of bunker and conveyor:
1) The bunker adopts three-sided slope design to prevent from stagnation of bottle pre-forms;
2) The special conveyor can ensure bottle pre-forms to enter bottle arranging unit in an stable and sufficient manner;
3) The quantity of bottle pre-forms conveyed can be adjusted properly by regulating the speed of transporting speed of motor;
4) The entire feeding unit is enclosed, which prevents bottle pre-forms from being contaminated.
Automatic pre-form arranging unit
Automatic pre-form arranging unit is made up of inclined hopper, roller and pre-form arranging rotary baffle. The pre-forms from automatic pre-form feeding unit slide into the inclined hopper directly, and they will be arranged with mouth of bottles upwards in the sliding way with distance between two rollers adjusted by upward rotation and self weight of pre-forms. The pre-forms missing being arranged in the sliding way will be sent back into the roller of inclined hopper by pre-form arranging rotary baffle, and repeat the above operation. The arranged pre-forms will fall down the place where manipulator is via the sliding way in the middle and enter the main cycling way.
Automatic entry of pre-forms
The pre-forms staying in the sliding way in the middle are loaded into the pre-form loading unit by manipulator and enter main cycling way.
Pre-form loading unit
Pre-form loading unit is made up of bottle support and yoke plate:
1.Bottle support: Steel balls and springs are assembled on the support. By the proper matching of steel balls, springs, end threads at mouth of pre-form and retaining ring to attain the purpose of loading, unloading and transporting bottle pre-forms.
2.Yoke plate: Bottle support is mounted on the yoke plate according to requirements of different models of machines. Yoke plate carries bottle support to perform a closed circuit movement in the main cycling way.
The heating and blowing process is achieved by cycling movement of bottle pre-forms through yoke plate and bottle support.
Infrared heating unit
Infrared heating unit is made up of heater, oven and cooling unit.
1.Heater: ①Infrared glass light tube is treated by single-sided gilding technology to improve heat utilization rate of heater. ② Heater is controlled by computer and PIC, with high stability and rapid and accurate adjustment. ③ Parameters of heater are modified by human-machine interface according to different pre-forms, and heating distance can also be adjusted properly.
2.Oven: The latest design is adopted to achieve a good heating environment of pre-forms, warm air evaporating unit ensures extremely good heating effects of per-forms.
Cooling unit: Spare parts around the oven should avoid getting too warm, mouth of bottle should be cooled, which have direct impact on quality of finished products. Cooling water cycling design is adopted for CM series machines, featuring very good cooling effects, no thermal distortion at the mouth of bottle. This is a latest design superior to other models.