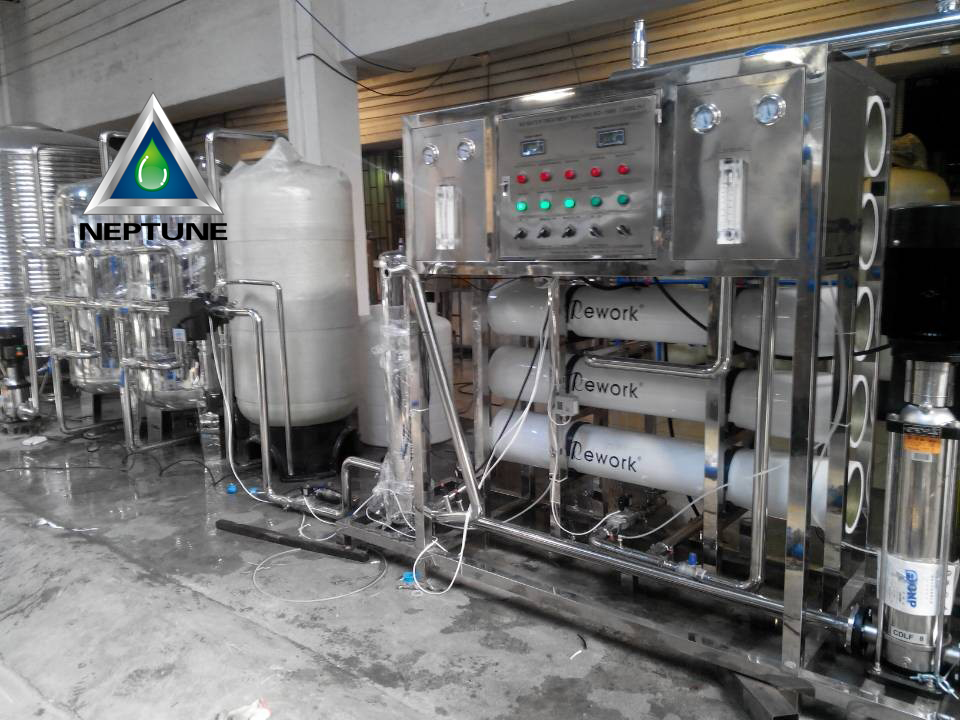 RO Water Purification Machine 5000LPH
This is the one grade RO water purification machine for producing purified water. The producing capacity is 5000L/H.
The water is first being removed the suspended matter, micelle and other impurity by the quartz sand filter. Then it is being got rid of the organic substance, chlorine, chroma, odor and etc by the active carbon filter. The above two steps compose the consummate pretreatment system.
The water which is being pretreated reaches the requirement of the RO system. So as to make the RO equipment run stably during a long period.
The abio-salt, organic substance, bacteria, heat source and other impurity in the water have been removed after the water was being treated through one grade RO system.
The ratio of salt-doffed is in the range of 97%-99%. The water quality is accord with requirement of Hygienic standard of bottled purified water for drinking GB 17324—2008.
Drawing of 5000l/h ro water purifier process
General features:
1) RO system automatic control for flush and backwash.
2) C.I.P. chemical cleaning system for RO membrane.
3) Chemical dosing port for unti-scaling and PH adjustment for optional choice.
4) U-PVC pipe and fitting for low pressure part, SS304 pipe for high pressure part.
5) LG PLC control system with water level control
6) Auto pump protection for electric shortage, pressure protection, water level protection.
Water application:
1) Suitable water source: Tap water, surface well water
2) Inlet water TDS limit: Below 2000ppm (for other water source, please provide us water report for detailed analysis for choosing other brand of RO membrane)
3) Water recovery ratio: 70%
4) RO membrane salt rejection ratio: 99.6%
5) Treated water TDS range: 30 to 50ppm. (Bottled water standard)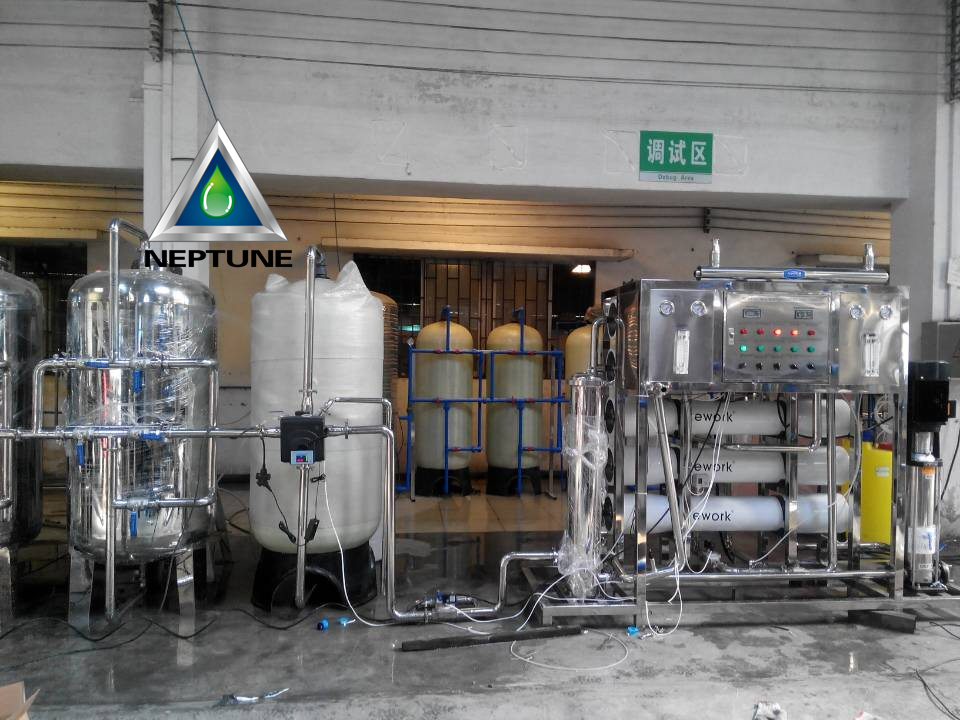 General parameters:
1) Power consumption: 12.5Kw
2) RO membrane: 30-400 x 5pcs
3) Membrane housing: SS304
4) Silica sand filter: 1300kgs
5) Coconut active carbon filter: 450kgs
6) Micron filter: 5 micron
General dimension:
1) Equipment dimension: 3600 x 900 x 1960mm
2) Pre-treatment dimension: 3400 x 1000 x 2700mm
3) Weight: 2500kgs