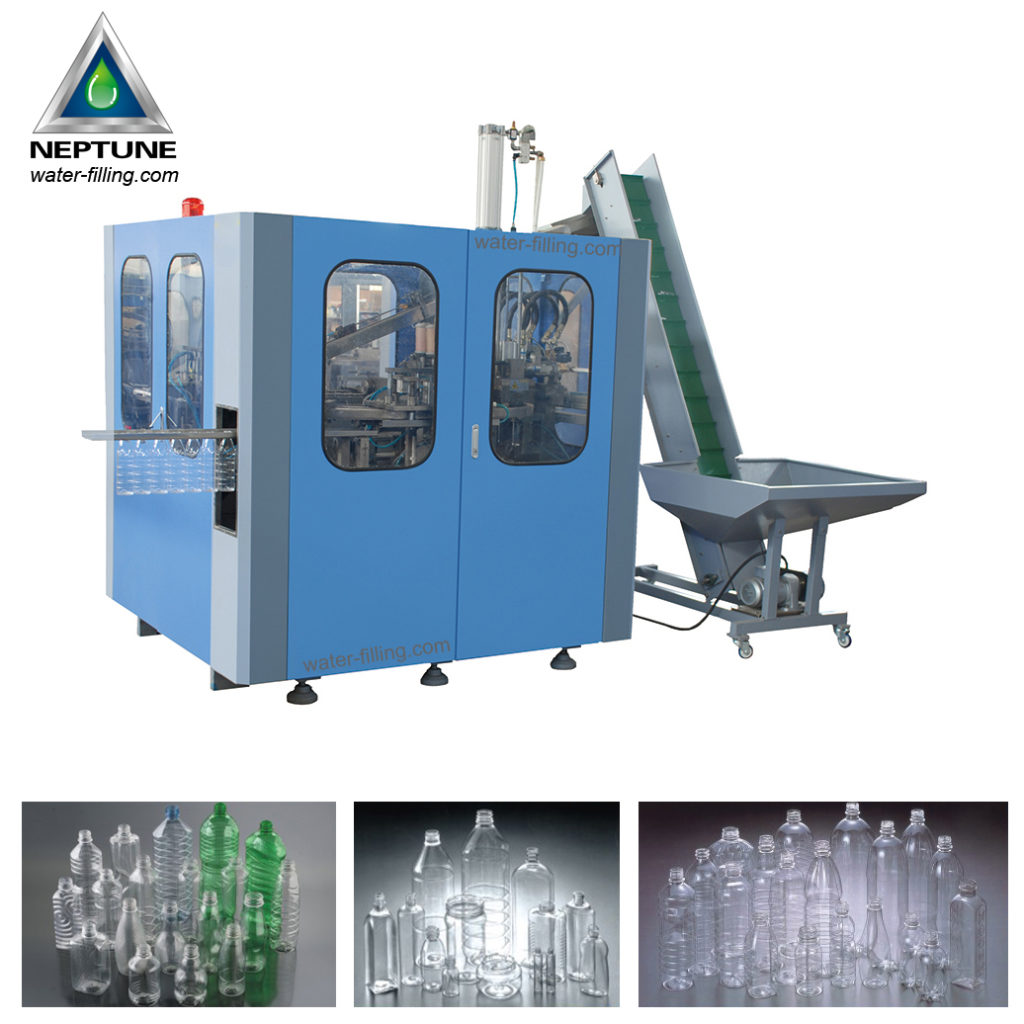 Best 4cavity bottle blow molding machine complete set from A to Z.
High automatic and reliable blowing producing plastic bottle. It is mainly to produce the carbonated bottle, mineral water bottle, pesticide bottle oil bottle cosmetics, wide-mouth bottle and hot fill bottle and so on.
4000BPH Automatic Pet Blow Molding Machine
4000BPH Four cavity Automatic blow moulding machines are widely applied in blowing hollow plastic containers of various dimensions. They are characterized by stable quality of products, reasonable design of structure of machines, small size, low energy consumption, easy operation and convenient maintenance.
Volume of product: 0.1L-2L
Production capacity: 4000BPH.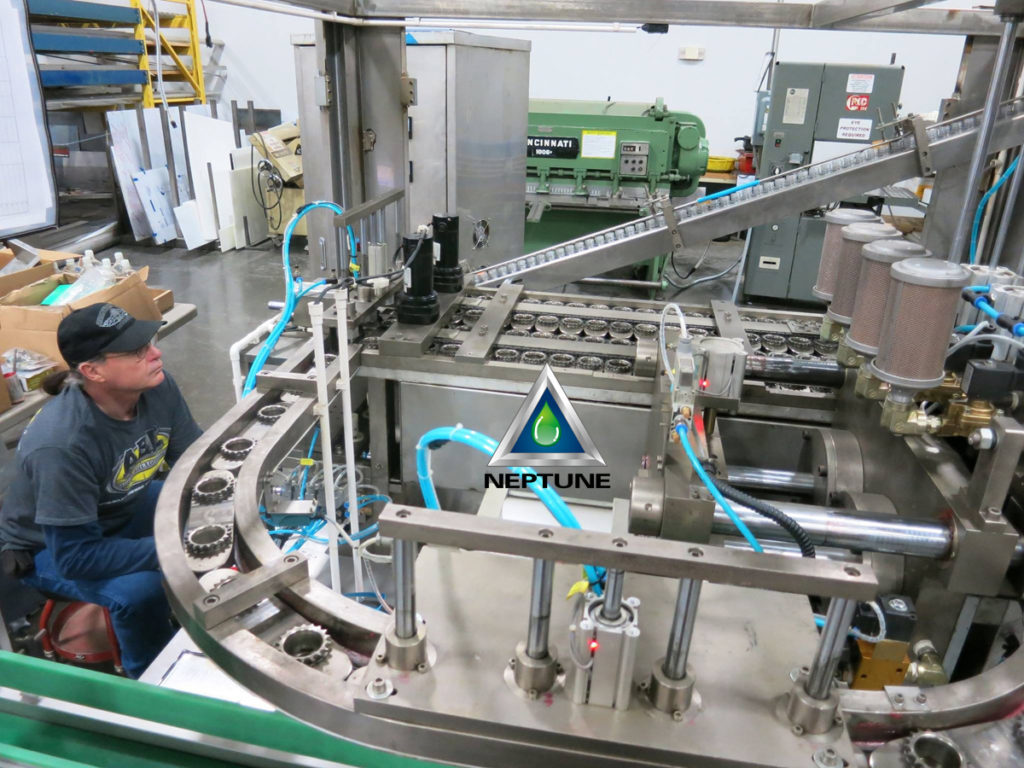 All spare parts of four cavity automatic blow moulding machines are treated by high and new technologies, precise machining and careful assembly to attain technical requirements of all aspects. Moving parts are connected with boundary lubricating bearings and straight guide rails( guiding blocks are made in Japan). Japanese made bumper is adopted for preventing mechanical bumping, which ensures low mechanical noise, low failure rate and long service life. Moreover, unique design of air blowing mechanism ensures very high output rate of finished products.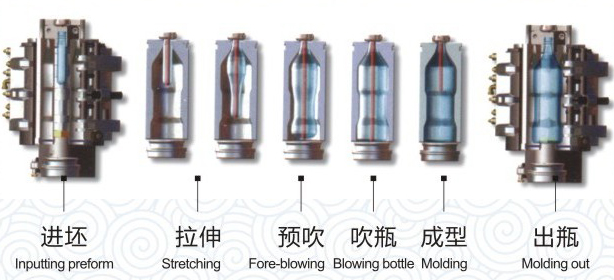 The operation of this type blow molding machines are computer controlled, which ensures accurate and reliable operation. Individualized operations and operation monitoring of the machine are realized by human-machine interface.
Main technical specifications and dimensions
1. Production capacity:  4000 BPH
2. Bottle blowing height: 50-350 mm
3. Max. mould thickness:240mm
4. Machine capacity:  48KW
5. Power: 6-14 KW
6. Power source: 380V 3-phase /220 V 3-phase 50/60Hz
7. Working pressure: 0.7-0.9Mpa
8. Blowing pressure: 1.6-4.0Mpa
9. Overall dimension: (L) * 1860mm(W) * 1920mm(H)
Equipment list
4Cavity Automatic Blow Molding Machine
Preform unscrambler
HP Air Compressor 2.4m3/min ,30Kg
LP Air Compressor 2.0m3/min ,10Kg
Air Dryer(inside 2 Air filters) 2.0m3/min ,30Kg
Air Tank 0.6m3 30Kg
Mould Chiller3HP
High-low pressure tracheal connection
Blow Mold (500ml) Four cavity
Layout of BM-A4 blow mold machine