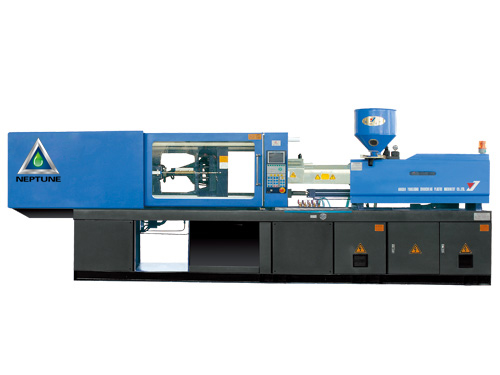 Description
Preform/Cap inject making machine is used to making plastic pet preform or plastic PE cap. It is popular is partly owing to the simple structure, ease of use, and competitive prices. The preform inject making machine injection machine has only a small number of major parts, including hopper, barrel, heater, a plunge needle, a casing unit, and an ejection device. Sizes and types of these parts vary according to the materials to be molded.

Flow chart of the preform making process.

Plastic pet material→dehumidify→load material→preform inject making machine→ PET preform
Technical characteristics

Injection moulding machine Adopting Europe technology,hydraulic unit adopts proportional pressure and flow control,the pressure and the speed can be adjusted,stable movement curve and gentle shock,the computer is imported from Industry family. The LCD displaying screen with high clarity has Chinese and English language to use. Close-loop PID temperature control with the advantage of high precision. The operating table of the injection moulding machine have two safety, one is machine safety, another is electrical safety, that ensures the operators's safety.
Raw Materials
Trait of the preform inject making equipment

The design of equipment is logical, easily operation.
The automatic level is very high, the wage is very little.
Using famous imported hydraulic, electrical, sealing parts, the trouble is low.
No matter what the product's outside or inside, they can get the best guarantee, the good products rate can be above 99%.
Advantages of the preform inject making machine
1. The plastic injection machine is equipped with double mold adjusting motors, which ensures steady and smooth operation of mold adjusting.
2. It is designed with optimum oblique ranked five-points supporting curved rib and cabinet-type mold.
3. The movable mold board makes use of self-regulating support, which protects draw bar and also extend its life time. Meanwhile, it renders smooth and steady mold locking.
4. The double injection-advancing hydro-cylinders guarantee the injection process is steady and smooth and no deformation for fixed mold board.
5. The hydraulic system adopts pressure-flow double-scaling to control oil channels. In addition, the machines make full use of international famous brand hydraulic elements, and are accompanied with reasonable oil lines to ensure smooth and steady running of the machine.
6. Double-cylinder balanced injection, screw rods, material tubes, non-step, large-torque hydraulic motor, adjustable speed control and adjustable back pressure, combine to meet requirements of the various plastic to be injected and shaped.
Product: PET preform, PE Cap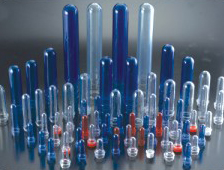 Preform/cap inject making machine can use to produce different preform and cap. Through change mold can produce different preform in one machine. Or through change mold can produce different cap in one machine.
But it can not use one machine produce both preform and cap. Because preform and cap is use completely different materials . The preform making production machine is in compliance with the ISO9001:2000 international quality system standard.
The pet preform is the materials for blow molding machine. The blow molding machine use two-step blowing way, heating the preform and blow it into idea plastic bottle through the blow mold.