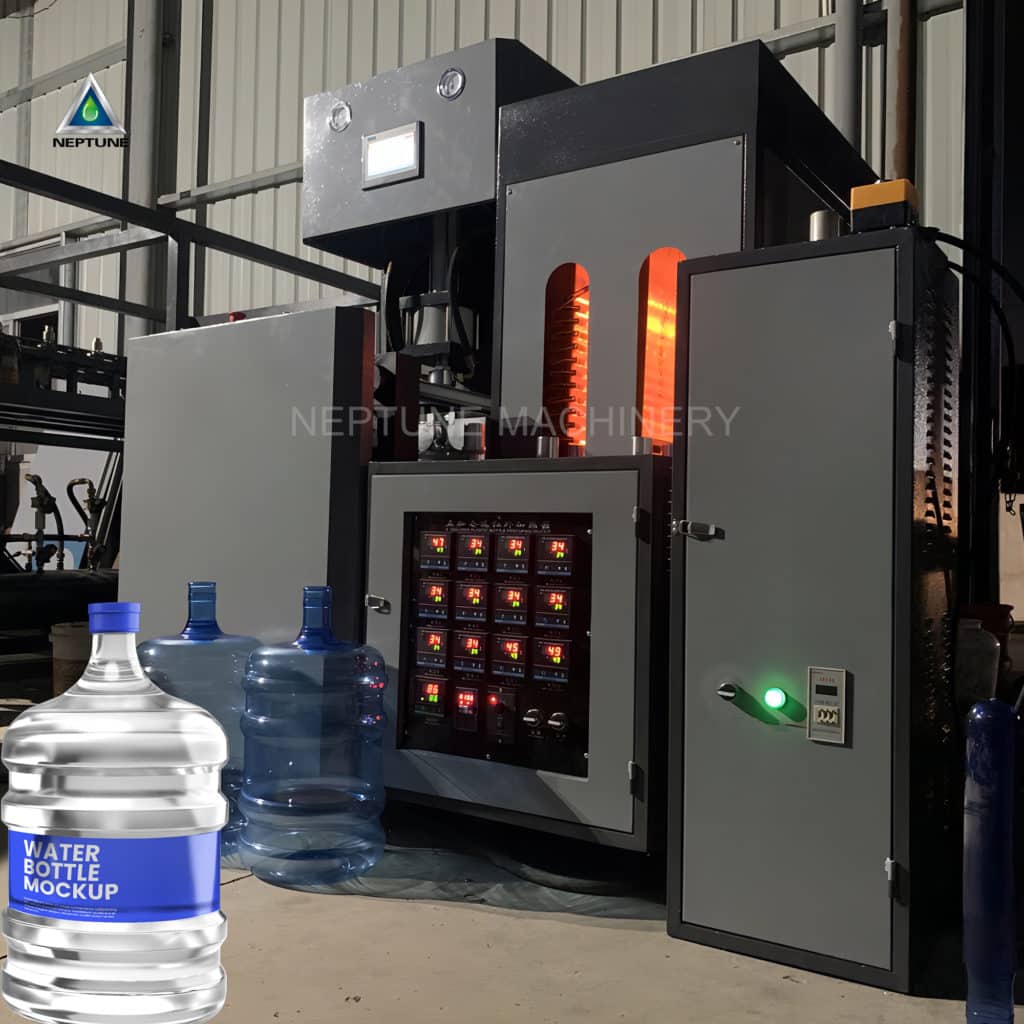 5 Gallon Blow Molding Machine for PET Plastic Bottle
5 gallon blow mold machine blowing hollow hard tube preform into 5-25 liter pet plastic bottle. It mainly used to produce 3 gallon 5 galllon 6 gallon reuse pet mineral water-bottle by water factory. It is improved over 20years and been certified best making for 5gallon pet-bottle.
Volume of product: 10-25L (3-5gallon)
Production capacity: 60 Bottles Per Hour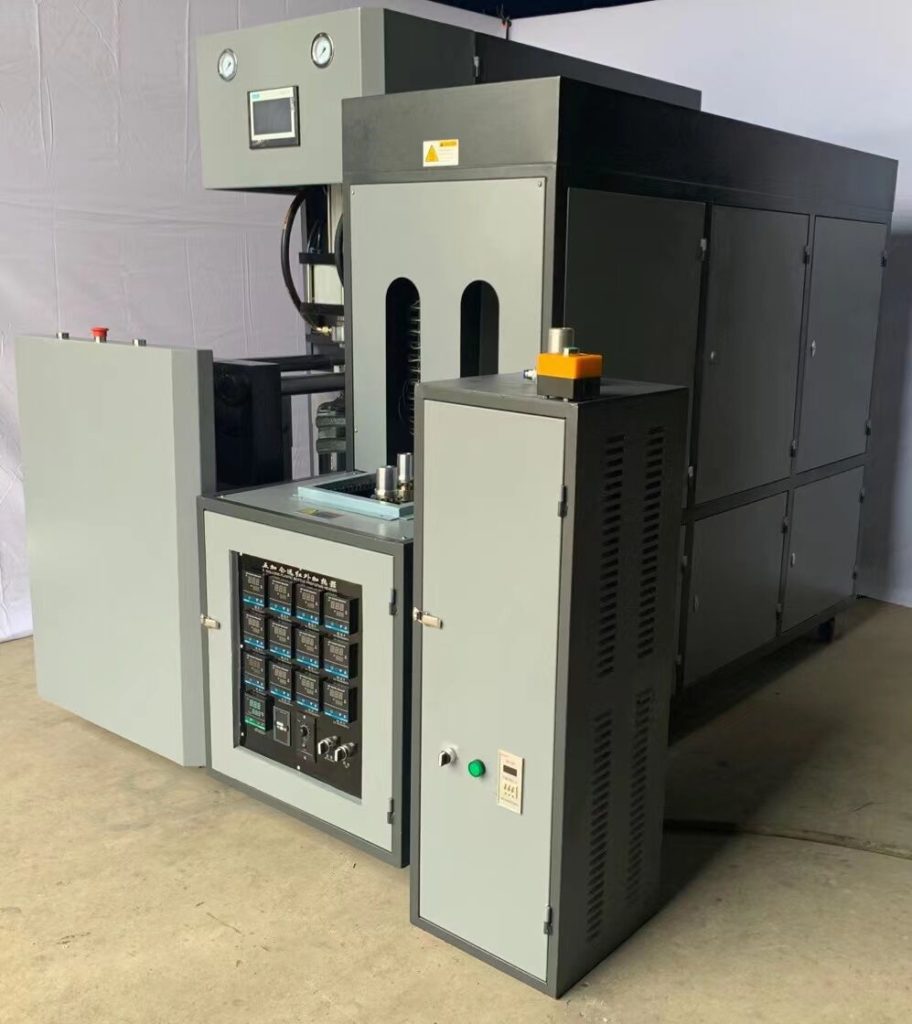 Drawing of the 5 gallon pet plastic bottle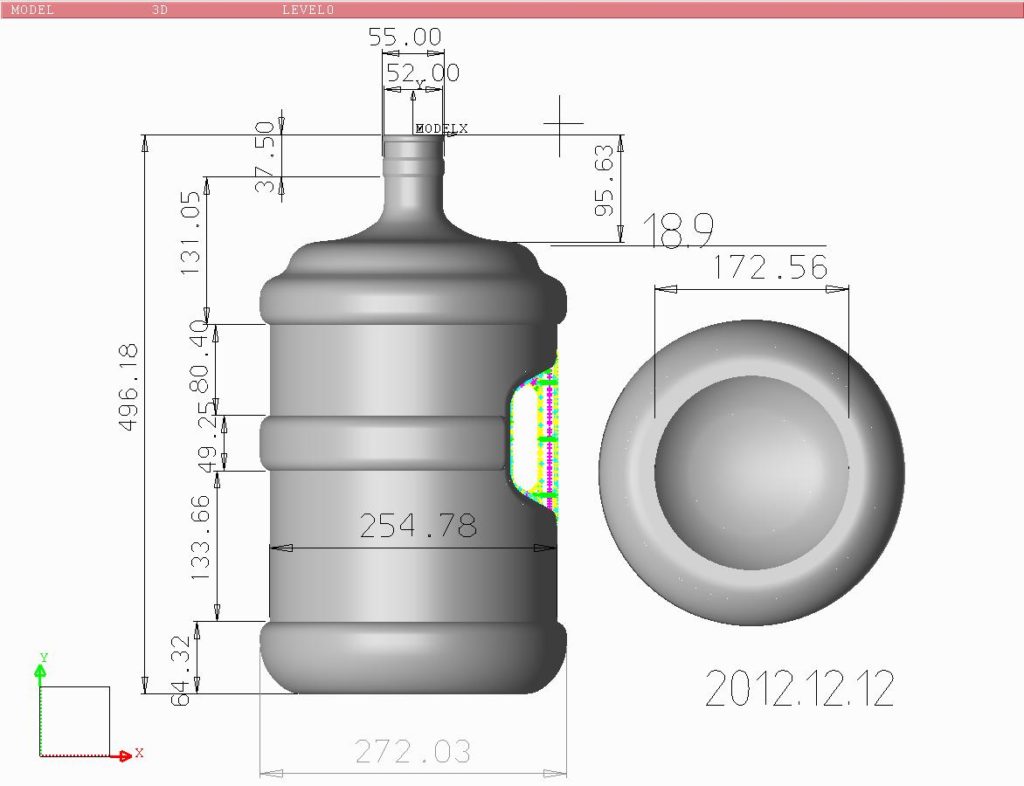 5 Gallon Blow Mold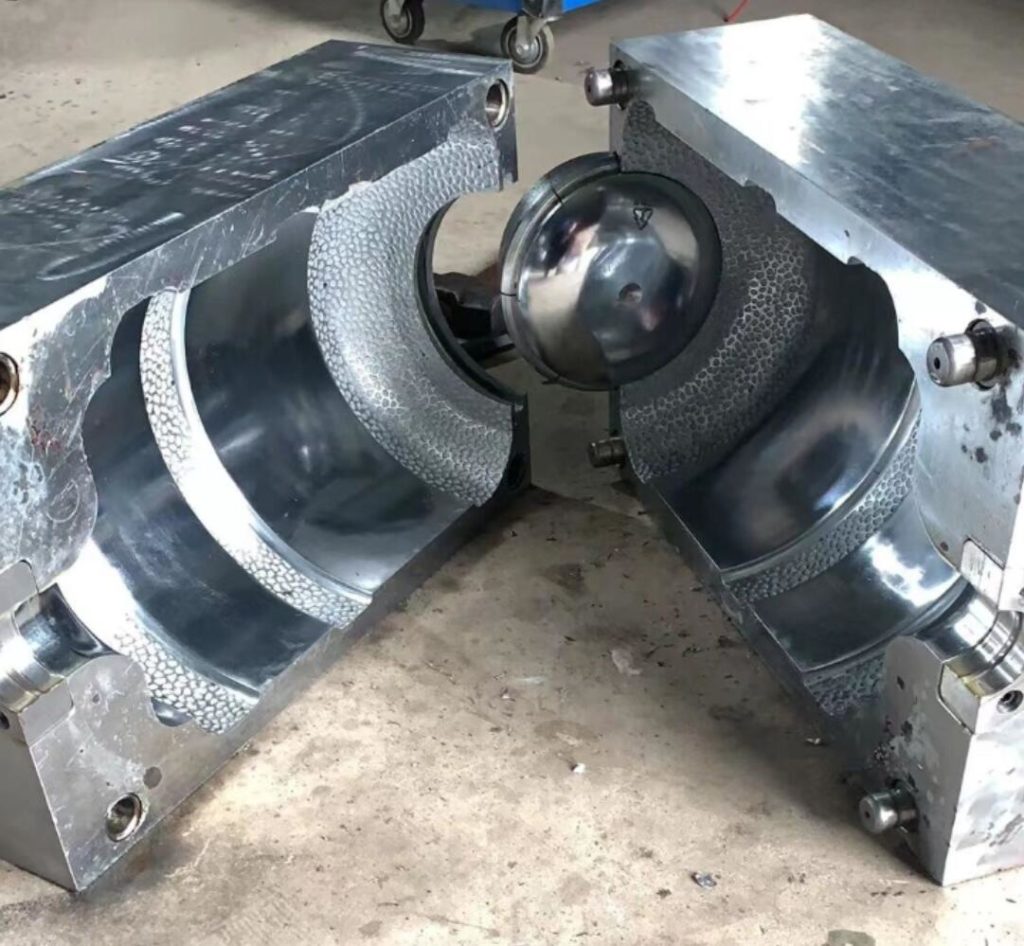 The 5 gallon pet bottle making technology have two step. First step is making preform. Second step is blowing preform into plastic bottle.
The 5 gallon blow moulding machine is the second step of this bottle making technology.
It blowing & molding the 5gallon preform into 5gallon pet bottle. Because preform take small room and strong which easy freight. So a lot bottled water company buy preform and making 5gallon bottle in factory to save freight cost.
Materials of the 5 Gallon Bottle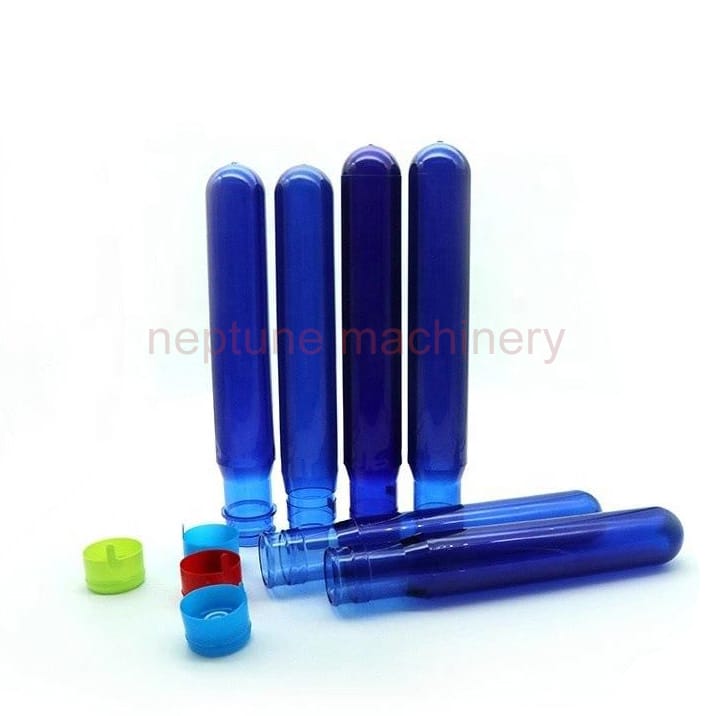 The 5gallon water bottle blowing machine is made use of hollow hard tube pet preform to prooducing 5gallon pet plastic bottle.
5 gallon reuse bottle usually strong so that the preform need use heavy preform like 700gram preform to 800gram preform.
Technique Parameter of the 5 gallon blow molding machine
| | |
| --- | --- |
| Product material | PET |
| Volume | 5L-25L(3-5Gallon) |
| Actual output | 60-90PCS/H |
| Preform length | 15mm-460mm |
| Preform inner diameter | φ5mm-200mm |
| Max.mould plate Dimenstion(L x W) | 420x500mm |
| Max.mould thickness | 400mm |
| Clamping force | 330KN |
| Mould opening stroke | 380mm |
| Main machine (L x W x H) | 218*77*196cm |
| Main machine weight | 1000Kg |
| Heater (L x W x H) | 237*68*165cm |
| Heater weight | 380Kg |
| Power | 40kw |
Lastest 5 Gallon Bottle Blow Making Machine
Why neptune 5 gallon blow molding machine?
1. Perfect function with economic investment.
2. Small size and compact construction with no space waste.
3. Easy to operate and maintain ,operation by one person .
4. Saving power and uneasy to worn out ,Adopting new double crank four bars to lock mould, the cross fixed. Providing high pressure blowing system.
5. We can provide performs and various bottle& cap molds for 5 gallon and 3gallon bottles to meet customer's requirements.
How it work?
Oven will heating the preform into idea temperature. Then need worker carry the preform into blow mold.
And air compressor will supply air which filter by air filter and air dryer. Then the blower unit will blow air into the preform and blow it into idea plastic bottle according the mold.
Layout of the BM-S25L bottle blowing making machine process
Equipment list of complete 5 gallon blow molding machine
| | |
| --- | --- |
| BM-S25L Blow Molding Machine | 1set |
| HP Air Compressor 1.2m3/min; 30Kg | 1set |
| Air dryer(Inside 2 air filters) 2.0 m3/min ;30Kg | 1 set |
| Inner heater | 1set |
| Blow Mold 5-25L | 1 set |
| Spare parts | 1set |
| Air pipe | 1set |
Video of 5gallon bottle make machine
New use for blowing once use 300gram plastic bottle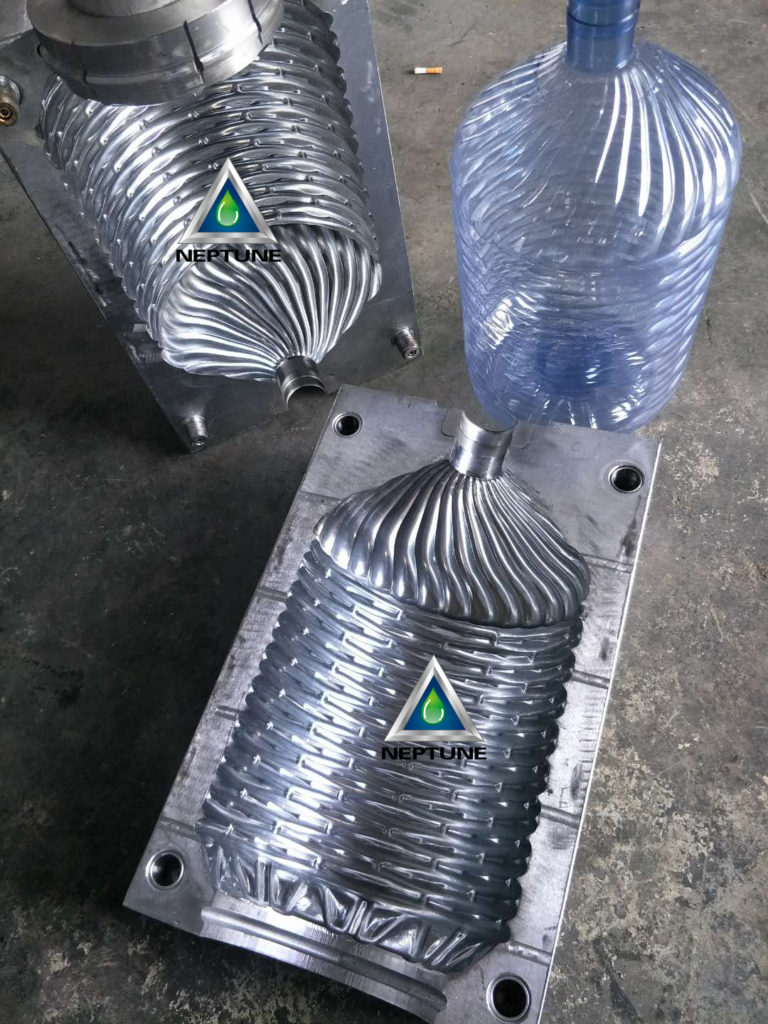 According customer inquiry, this bm-s25l blow molding machine now also used to produce once use 10liter to 25liter plastic pet bottle.
It made use of 300 gream pet preform which just half of the 5 gallon reuse preform.
If you already own an complete 5 gallon blow molding machine and now want to produce the once used 20 ltr plastic bottle. Only need add one set blow mold.
This bm-s25l can through change blow mold to produce different shape and volume plastic bottle.